MaherGram Review: Instagram Growth Tool That Works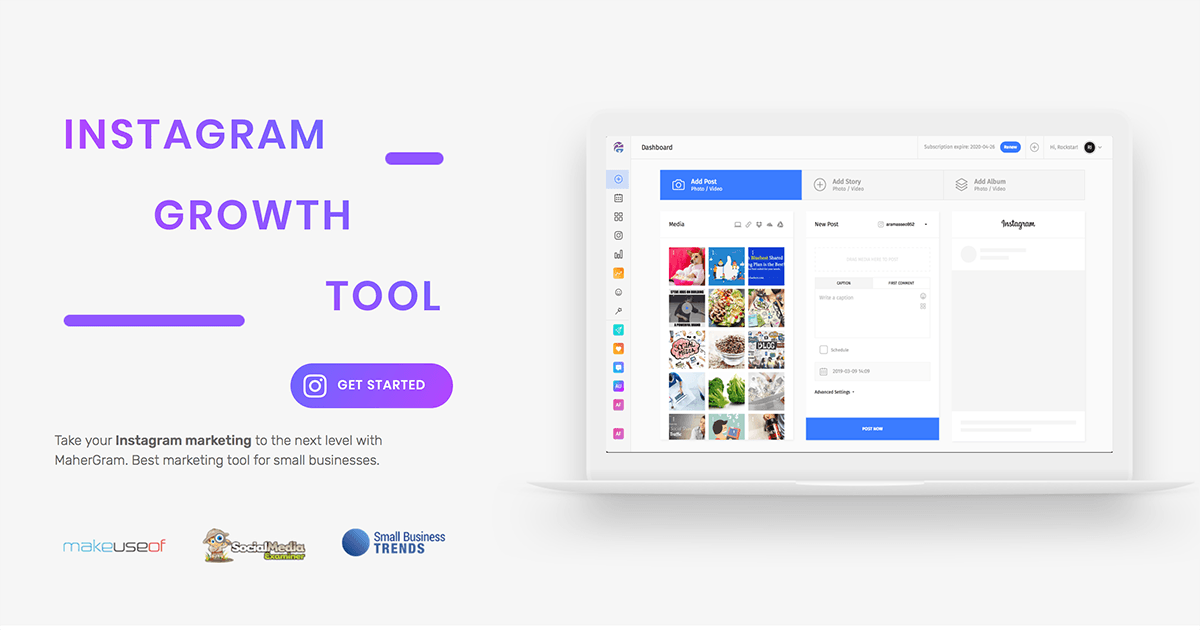 Instagram is slowly becoming the most important Social Network in the world. So having your presence on Instagram is very important.
Growing your Instagram account is a very hard task, but MaherGram – Instagram Automation Tool can make it easier to grow your followers and engagement on Instagram.
Here's the review of MaherGram and how it works + how it can help your business or personal Instagram account reach new heights of success.
How MaherGram Works?
MaherGram is an Instagram Automation Tool. Here are MaherGram features and what they do: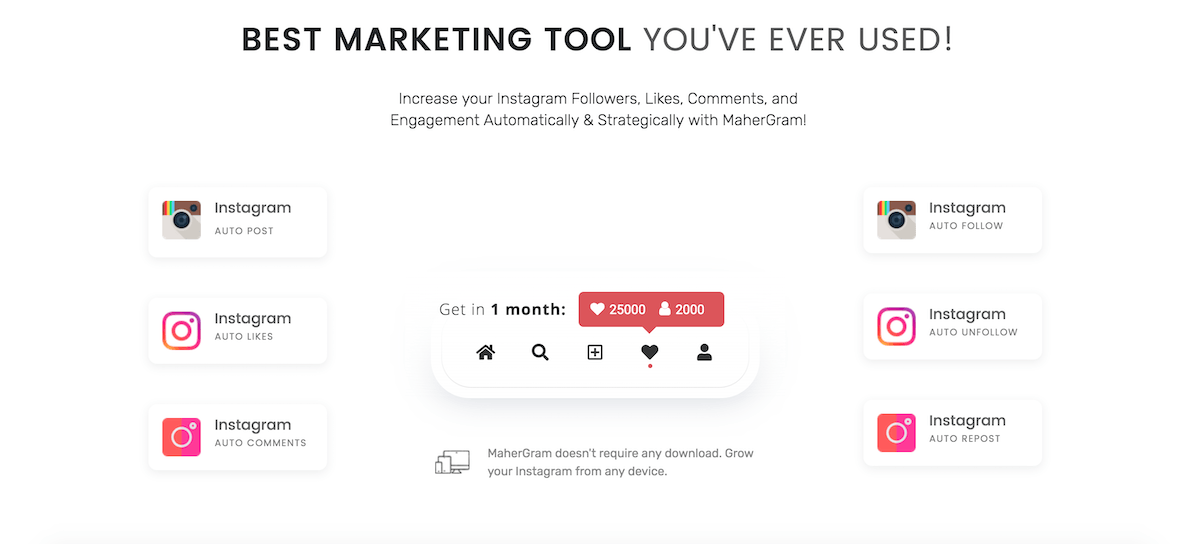 Instagram Auto Posting & Scheduling – Schedule and post to Instagram posts, stories and albums from the efficient dashboard.
MaherGram Instagram Auto Follow – Automatically follow other Instagram accounts based on Hashtags, locations, or People (competition).
MaherGram Instagram Auto Like – Automatically like other users' posts based on Hashtags, locations, or People (competition).
MaherGram Instagram Auto Direct Message – Automatically send a direct message to your new followers.
MaherGram Instagram Auto Comments – Automatically comment on other users' posts based on Hashtags, locations, or People (competition).
MaherGram Instagram Auto Repost – Automatically repost content from other users' profiles based on Hashtags, locations, or specific profiles.
MaherGram Instagram Auto Unfollow – Automatically unfollow people you are following based on different criteria.
With these tools, you can automate activities on your Instagram profile and get much more engagement back and increase your follower count, without doing anything at all.
How MaherPost's Instagram Automation Can Help You?
Instagram Automation with MaherGram can give you incredible results. Here's some way you can use MaherGram on your Instagram account:
Target Hashtags for Increased Engagement:
You can target specific Hashtags with any of MaherGram's tools like Auto Likes, Auto Follow, Auto Comments and do these activities on posts based on Hashtags.
Once you add your targeted Hashtags on any of these tools, MaherGram will automatically find posts on those Hashtags and start following people based on these posts, start liking their posts, auto comment on these posts, and so on.
So this way, you will automatically interact with the users and get noticed and get engagement from those targeted users back.
Target User's Locations to Get Noticed:
If you target specific locations with MaherGram activities, you can interact automatically with users from those locations and get more business from those locations as you engage with them.
You can target multiple locations and have MaherGram tools interact with users from those locations on autopilot.
Target Your Competitors and Steal Their Customers:
This is one of the best features of MaherGram. You can add your competitor's username in People target in any of MaherGram's tools and it'll target that competitors' followers for the activities.
So if you want to automatically follow the followers of your competitors, just add the competitor's username in the People target in MaherGram Follow Tool and it'll start following all the followers of your competitor.
You can do the same with MaherGram Like or Comment Tool and it'll start liking and commenting on posts of followers of that competitor.
With this method, you can steal customers from your competition smartly!
Also read:
Other MaherGram Features
Manage Multiple Instagram Accounts from Single Dashboard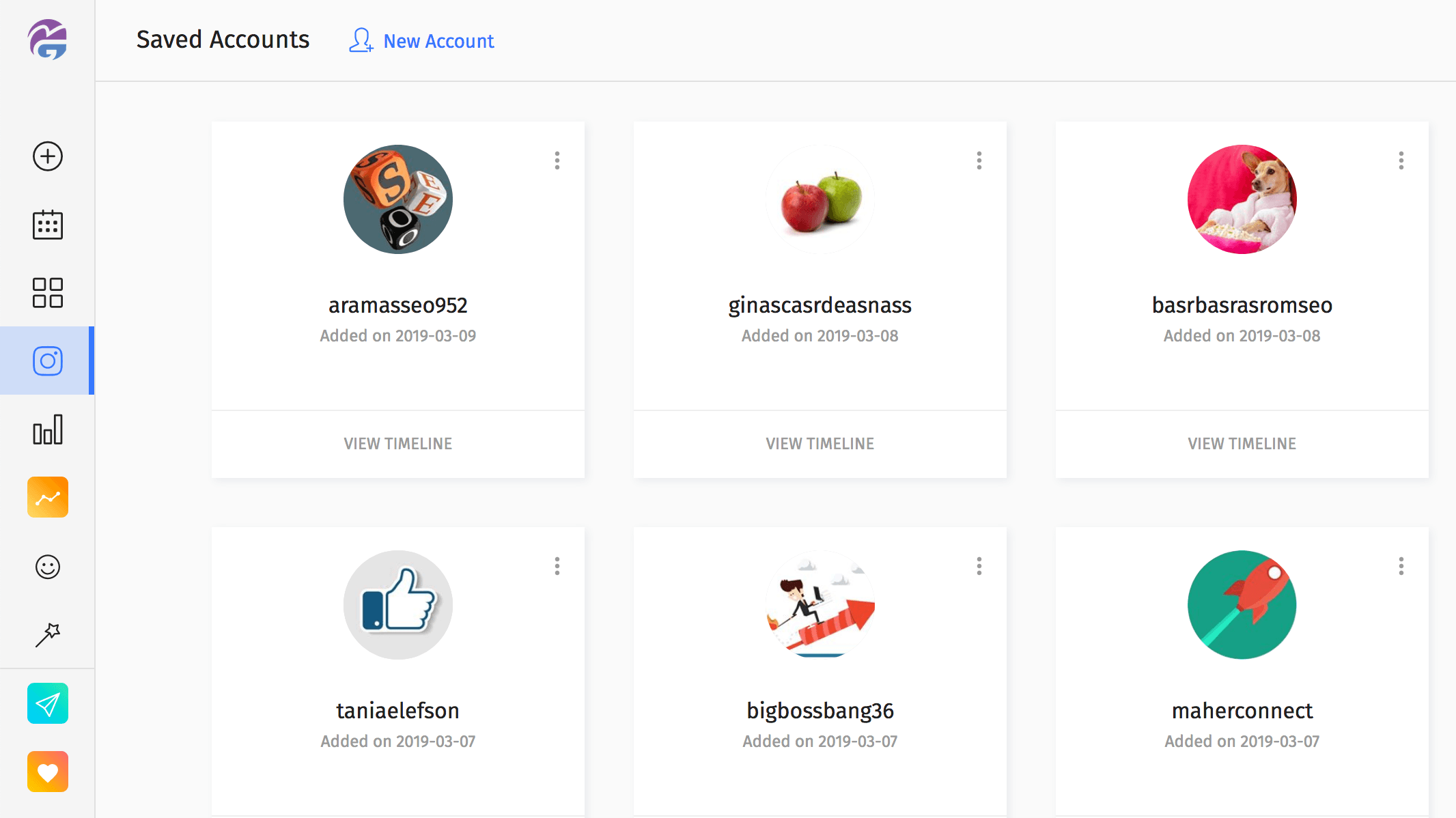 You can manage multiple Instagram accounts from one MaherGram dashboard (based on the MaherGram plan you select) and post to those accounts, and schedule the activities on all of those accounts.
By using multiple Instagram accounts to do various activities, you can see huge exposure to your business and take it to new heights of success.
Feature-rich Image Editor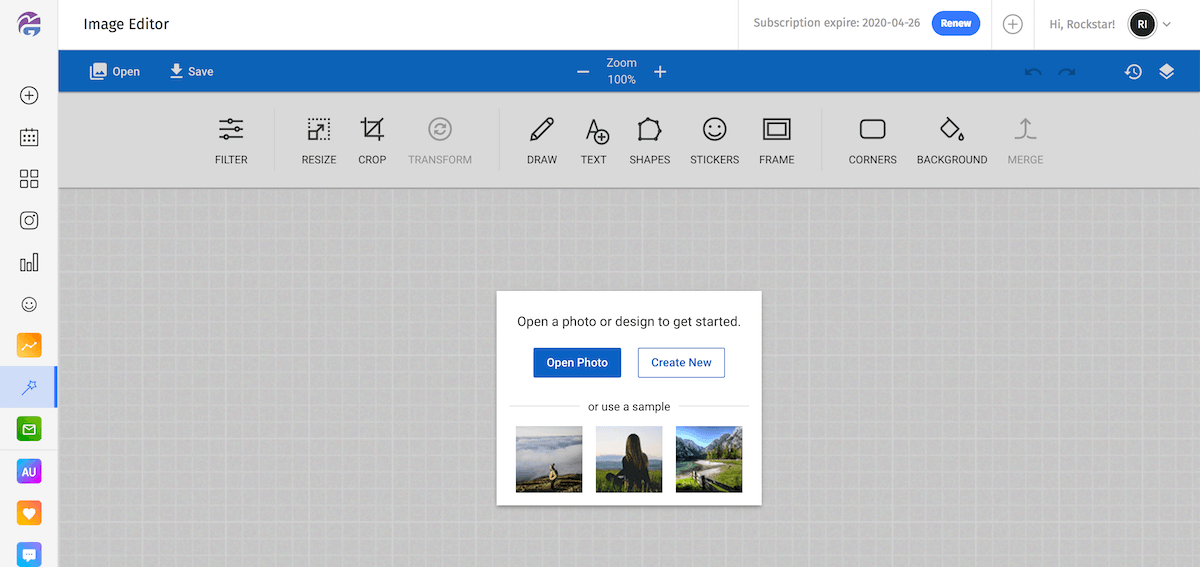 MaherGram offers a feature-rich image editor that can help you edit your images on the go, very easily and effectively.
MaherGram's image editor comes with many different features you'll find useful.
Advanced Analytics
With Advanced Analytics, you can see analytics of your Instagram accounts, and the reports of MaherGram activity to get an idea of how your Instagram growth is happening.
MaherGram Pricing
MaherGram is not only one of the best Instagram bot, but it's also one of the most affordable Instagram bots.
MaherGram offers 3 plans based on the number of Instagram accounts you want to use with it, but you can contact them if you have more than 10 Instagram accounts you want to use with MaherGram.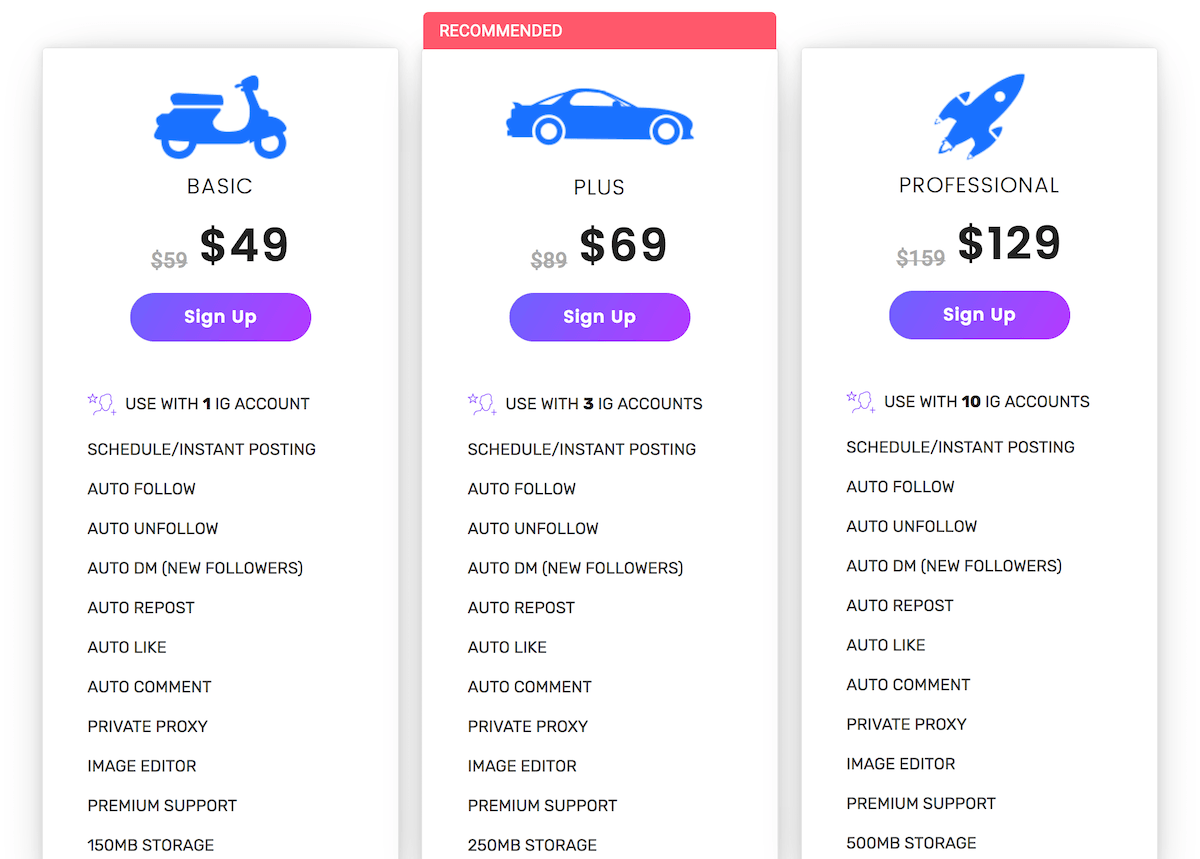 Conclusion: Instagram Bot That Works
MaherGram is one of those premium services you get for cheap. Features provided by MaherGram are unmatchable and it can seriously change your Instagram game with correct use.
If you want to grow your Instagram account and get more followers, likes, comments, and overall engagement, give MaherGram a try!
MaherGram – Instagram Growth Bot >