PilotPoster Review: Does it really work?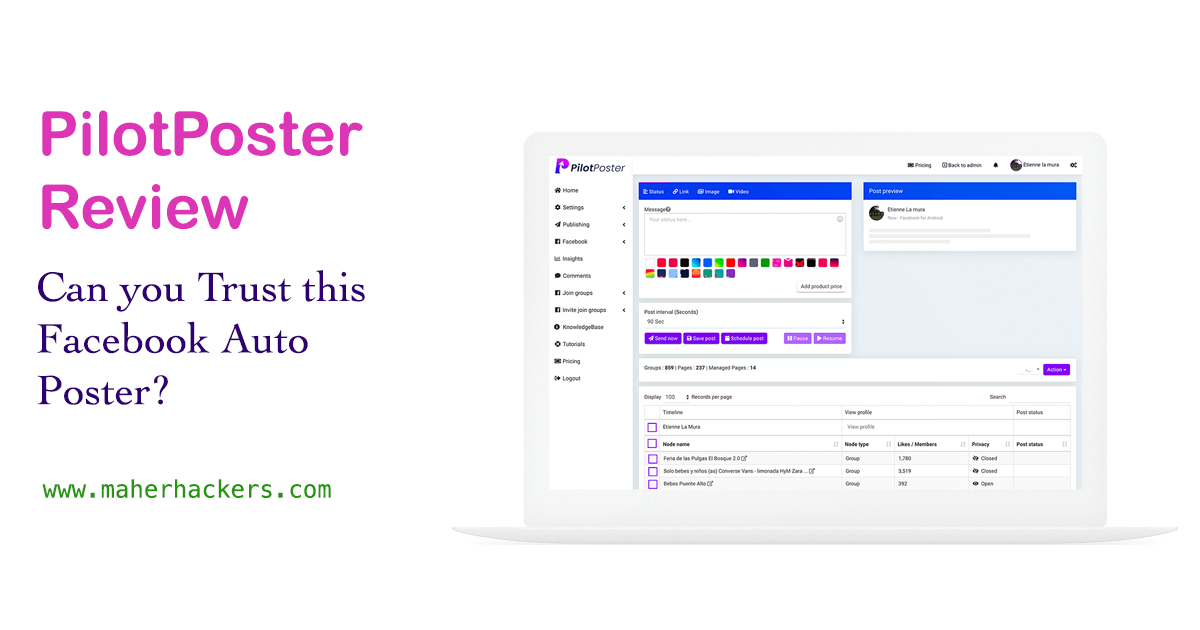 Facebook marketing all the rage right now, every business is doing it nowadays because Facebook's user base is increasing day by day and customers are spending more and more time on Facebook now than ever.
But the issue with Facebook marketing is that it's not very easy and you have to spend 6-10 hours each day just to get some exposure to your posts and to get your business or service noticed by your targeted audience.
That's where PilotPoster claims to be helping you. They claim to make Facebook marketing easy for you by automatically posting to Facebook groups, pages and profiles for you.
But does it really work? We take a closer look in this review after researching and testing their service personally.
What PilotPoster claims to do?
PilotPoster claims to have unique features that are not seen anywhere on the web with any other Facebook marketing or social media marketing tools like hootsuite.com, dlvr.it, RecurPost, or any other similar tools.
No other tool on the web claims to automatically post to Facebook groups for you, especially not the groups you don't admin. 
That's right. PilotPoster claims to automate posting to all the groups you've joined for you, and that too, with multiple Facebook accounts. 
That is a unique feature if their claim is true. 
Is the claim true? Can PilotPoster really post to your joined Facebook groups?
For this test, we signed up for the Premium plan of PilotPoster, which costs $49 per year, which is cheaper than what other social media tools cost on a monthly basis!
So from the start, I was in disbelief that their service will actually work.
But what we found?
Yes! Their claim seems to be true. PilotPoster really does work for posting to joined Facebook groups. 
How does it really work?
After I signed up for their Premium plan, I received an email from them in an hour or so with details to log in to their web app.
After I logged into their app, this is the window I was greeted with: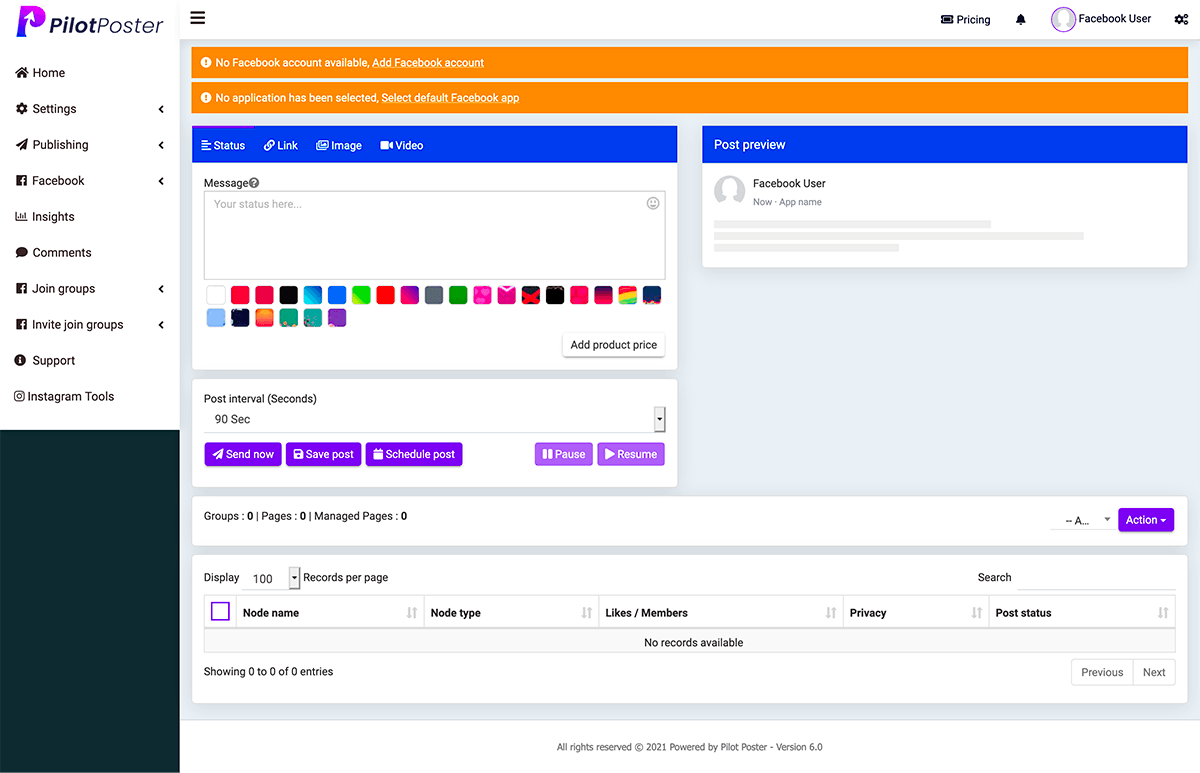 After that, I want to Insights page on the app to see my account details as you can see on the next screenshot.

It says I can post only 600 posts per day. So I immediately emailed PilotPoster support to know why I am limited to 600 posts per day only. They explained that I can connect up to 3 Facebook account on my Premium plan, so according to them, it's impossible to post more than 200 posts per day to Facebook groups. So it's a no-brainer to have Unlimited posts as it's actually not possible.
So their explanation was actually a valid one. Connecting 3 Facebook accounts and posting to 300-400 groups combined per day is actually more than enough and can get you results worth months of posting manually in a day.
Next, I went to the account connection page as shown below and connected one of my fake Facebook accounts to the app to test.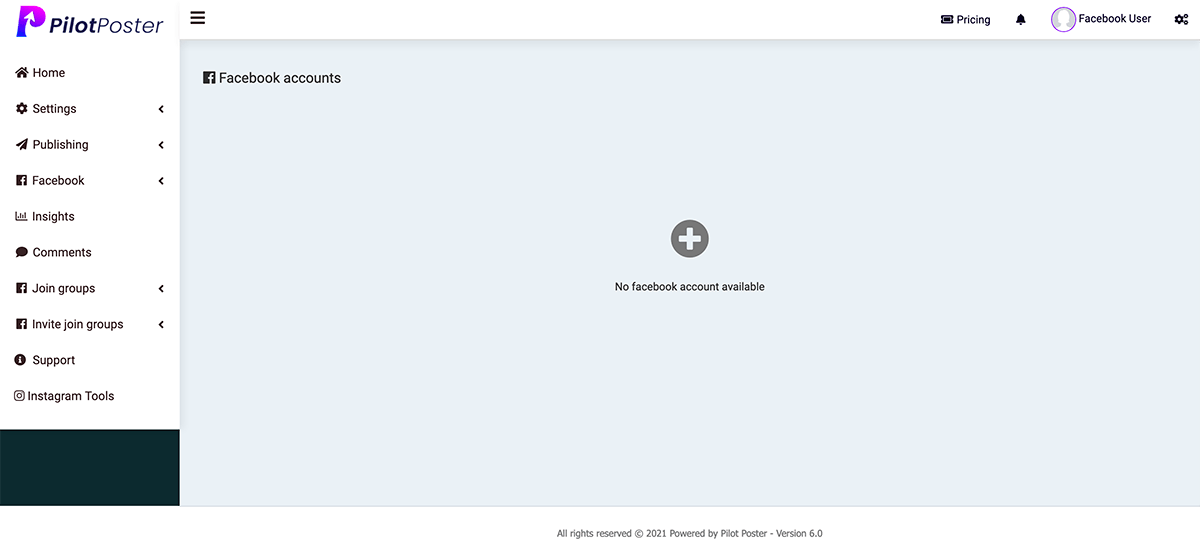 On the app Home page, I can see all my groups and the option to post or schedule to them.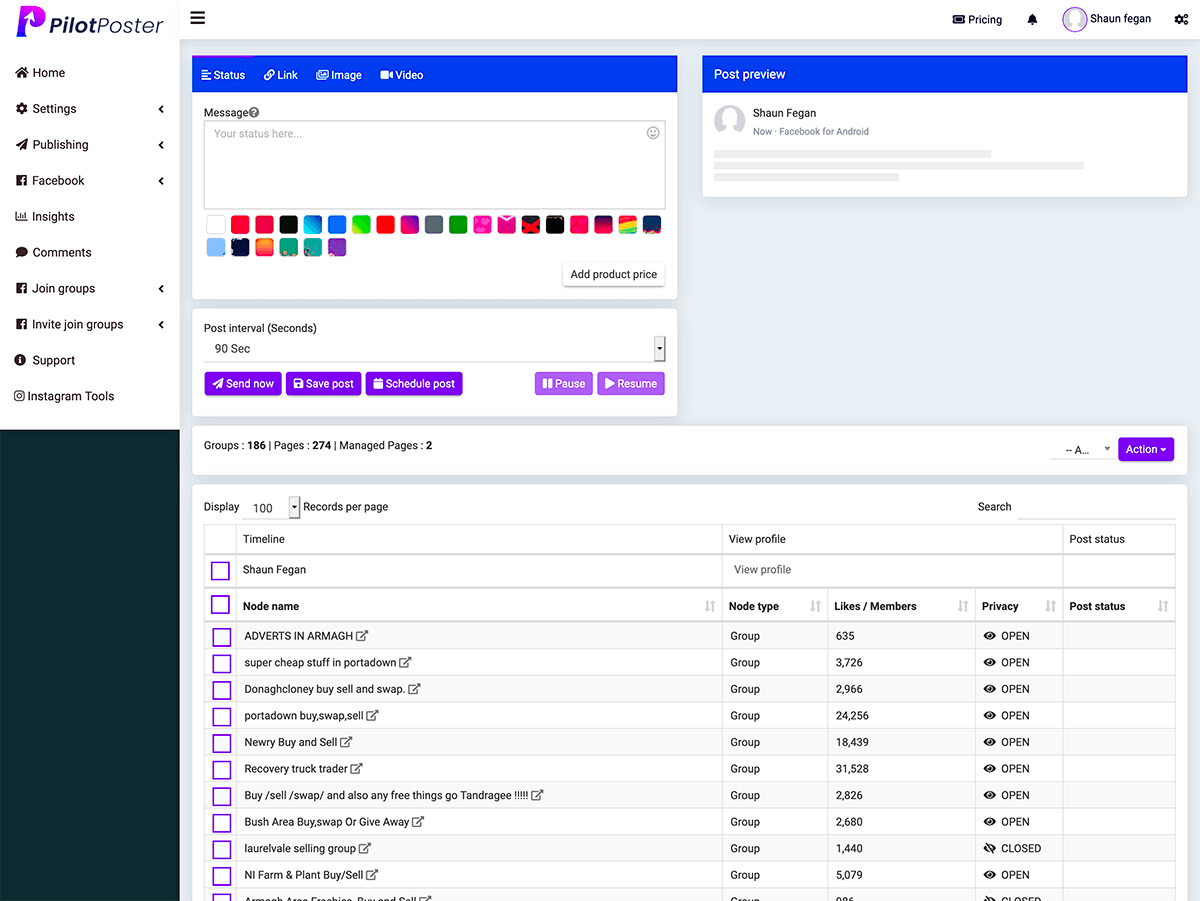 That was pretty surprising, I was stunned to see it loaded my groups successfully and post to them automatically in different ways.
Conclusion; Should you trust PilotPoster?
Definitely, yes. I was too skeptical of its authenticity as it claims to do what none of the big social media tools can do. But it turned out it does what it claims.
If you are looking for a one-stop solution to Facebook marketing, PilotPoster can do it for you.