Post to Multiple Facebook Groups Or Pages at Once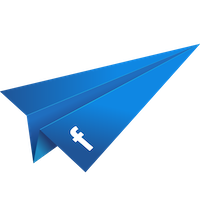 Today, Let's talk about how you can post to multiple Facebook groups (Joined Groups of course!) to get your marketing game to the next level.
We are going to talk about a Facebook Auto Poster and how it can impact your business.
Many businesses don't fully utilize the power of Facebook and it's costing a lot. In this post, you'll learn how to use Facebook auto posting and give the much-needed boost to your business.
Online marketing is getting harder day by day because everyone is doing some way of marketing online.
Some use social media marketing, some use search engine optimization and whatnot.
Social media marketing doesn't require as much work as SEO, But reaching a substantial number of people on Social media is not as easy.
For example, What do you usually do for social media marketing? Post to your Facebook profile and your business page, post to your twitter profile and that's it.
But that doesn't get you as much exposure and continuous business or traffic to your website.
Thank god for Facebook groups!
Posting to Facebook groups on a daily basis can get you access to a wide range of audiences looking specifically for your service.
But going to each group one by one and posting your website link etc. will take you days to post on just 100 groups!
But MaherPost Facebook Group Poster can automate this for you and you can post to all groups you are a member of at once.
What is Facebook Auto Poster?
Facebook Auto Poster is a tool that helps you automate your Facebook activities completely and get your business exposure without doing hard work.
There are a lot of tools out there for Facebook Marketing, But none like MaherPost Facebook Auto Poster.
In today's world, working smartly is the way to go.
MaherPost can help you auto post to joined Facebook groups, your business pages, your liked pages, and your Facebook profiles.
Why Facebook Marketing is Important?
Whatever business you have, If you are not using Facebook to market your business, you are missing out.
Facebook still has the largest user base and most active users online any month. So you can reach a substantial number of people on Facebook and advertise your business.
Not only that, there are many different ways you can advertise your product on Facebook, Like Business Pages, Groups and User Profiles.
Whether you run an online business or offline business, you can get good results from Facebook, if you use it correctly for your business.
Also read:
Facebook Groups Are Getting Powerful
Did you know that Facebook groups are more important than pages now?
A few months ago, Facebook rolled out an update which gives Groups more importance than Pages in the newsfeed.
So by posting to relevant Facebook groups can give you much more exposure now. Even more than the business pages!
Just think about how many members any Facebook account has, it can create a lot of buzz for your products or services on Facebook if you post to the groups regularly.
How to Post to Multiple Facebook Groups using MaherPost
To start auto posting to Facebook using MaherPost, here are the steps:
Connected your Facebook account and load groups to MaherPost
Type your message or add your link, image, or video
Select groups to post to or create categories of groups
Schedule your posts by selecting scheduling time, delay, etc.
Let's start step-by-step.
Connect your Facebook Accounts with MaherPost
Once you have signed up for MaherPost, you will receive your login details on your email address.
You can then log in to MaherPost and you'll see the dashboard like this: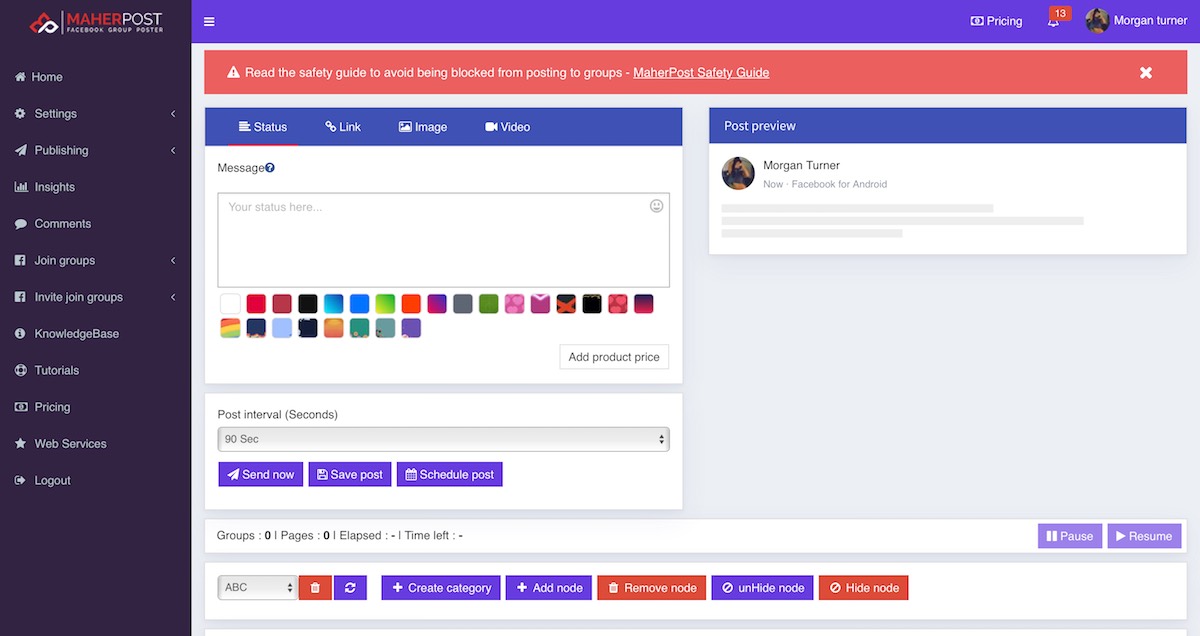 This is where you can schedule your posts from. But before you can schedule a post to your joined Facebook groups, you need to connect your Facebook account with the app to load your account and your groups.
To do that, Go to Settings > Facebook accounts and you'll see an option to add an account, Like this: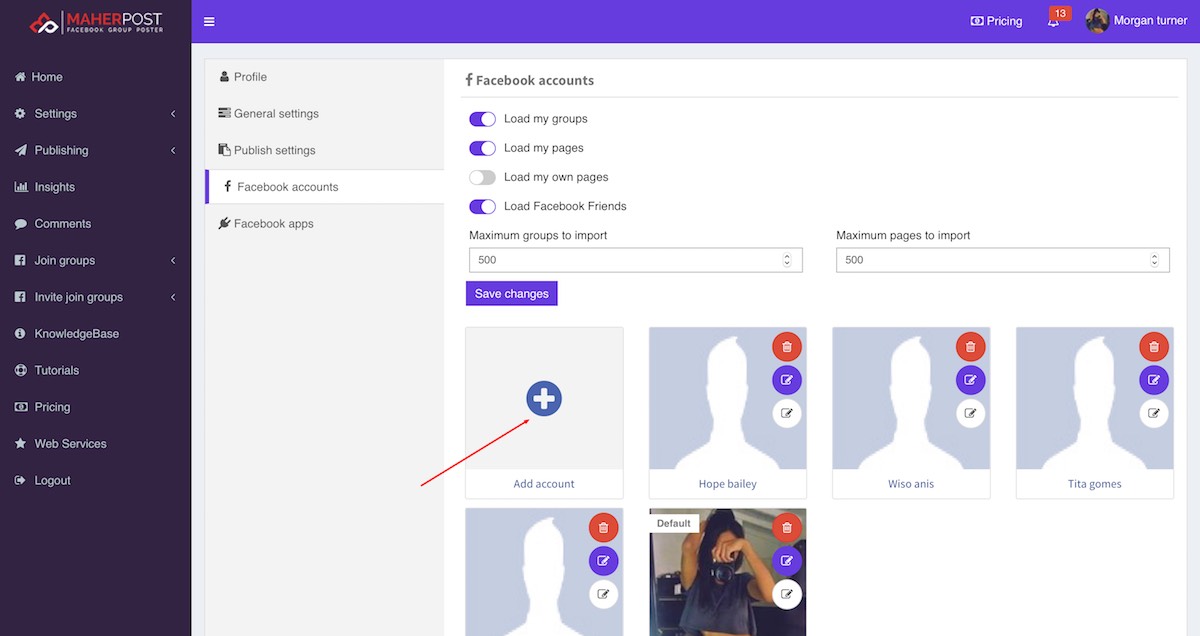 From there, you can easily connect your Facebook account with the app. You can also select how many groups you want to import before connecting.
Here's a quick video guide on that:
Once your app is connected, You can go back to the main dashboard and start posting.
To start posting, Do these steps:
Add your message/image/link
With MaherPost, you can post text, images, links, and videos.
The first thing you should do is type your message or add your link or image you want to post.
Once you have done that, Click save post button to save that post into the database so you can load it easily next time as well.
You can even share your business page posts to groups through MaherPost, to do that, copy your page post link and add it in the MaherPost's link field.
Select Facebook Groups & Pages to post to
With MaherPost, you can post to all your joined groups, your own Facebook pages & your liked pages as well.
You can select your respective options when connecting your Facebook account to choose which options to load. If you just want to post to groups, you can just select Load my groups.
Now when posting, you can either select groups one by one or select them all at once. You can also create categories of groups for the easy selection of groups you want to post to.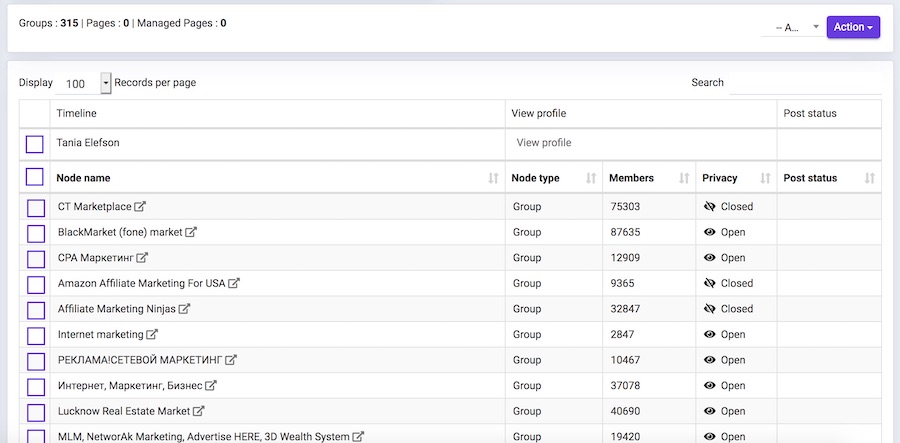 So when you want to schedule a post to Facebook groups or pages, select them by scrolling down to groups area.
Once you have selected the groups you want to post to, Let's move on to the next step.
Schedule or Post now to Facebook
For posting to groups, there are two ways on MaherPost.
One is Post now, Which allows you to post to your select groups live from your browser while your window is open.
Post now has only one option, Which is Post interval (Seconds). Select the time delay you want between each post and click Send now. It'll start posting to your selected groups one by one live from your browser and show you live status.
Generally, we don't recommend Post now for most users.
Another option is the Schedule option. In schedule option, you can select your schedule date & time and other settings and the app will post to your selected groups at your set time on autopilot, you don't have to keep your computer open for that.
To schedule, click on Schedule posts option and it'll open a window like this: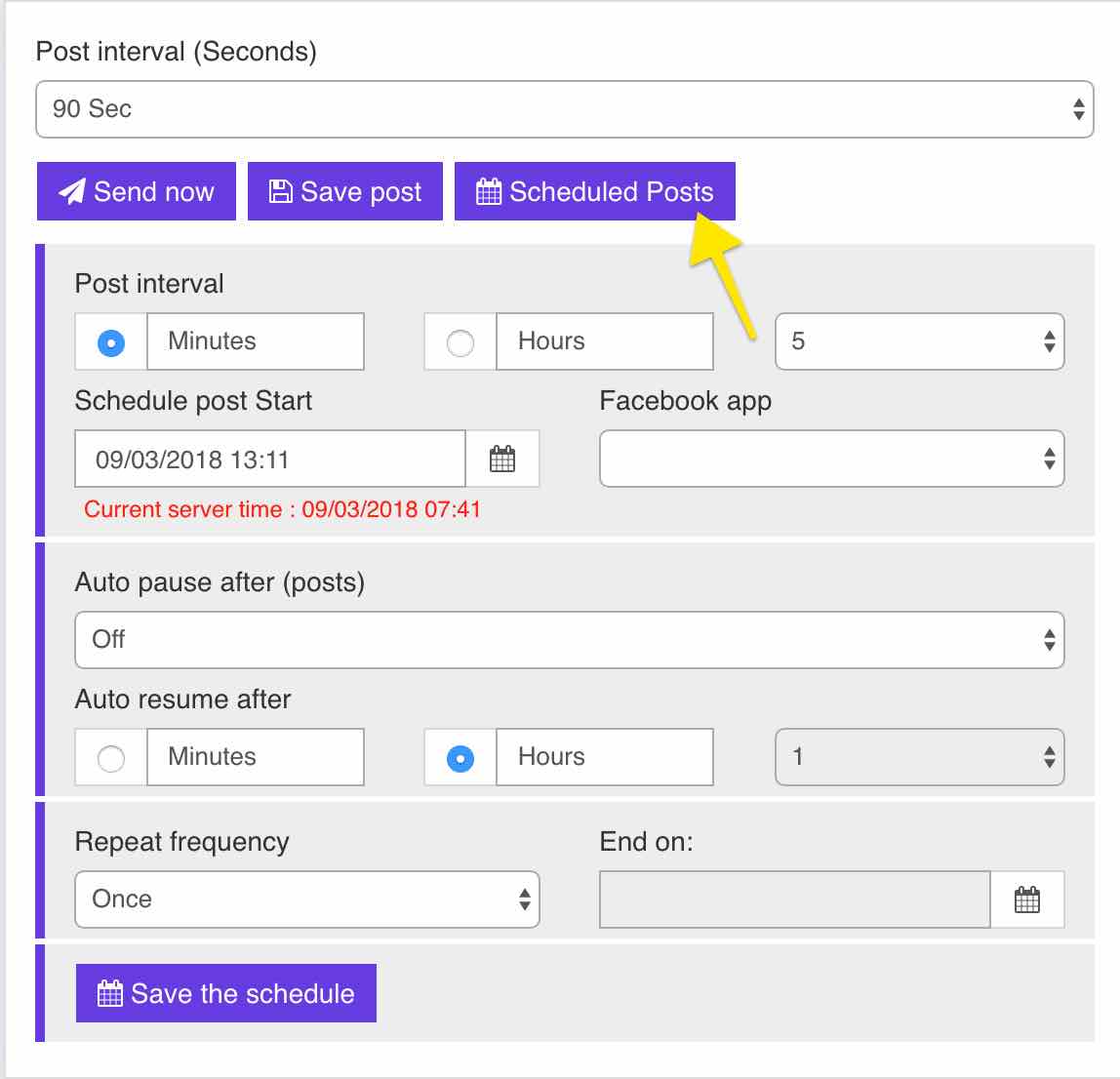 For most people, You just have to select time delay between each post and select schedule time and that should take care of it.
After selecting those settings, you can click Save the schedule and the app will post to your selected groups at the selected time depending on the time delay selected.
And that's how you can use MaherPost to schedule your posts to multiple Facebook groups automatically.
How MaherPost came to be
In 2011, We found that many people were establishing their businesses online and especially Offline Small businesses and bloggers were using Facebook Groups to market their service to their target audience.
But it was too much work posting to each group one by one and it took hours to do it and no one had a strategy to do the Facebook group marketing the right way.
So we created a Facebook group poster app and started offering it free to MaherHackers users.
Many people started using it and because it was free, many people also abused the app a lot.
So after a few months, We created MaherPost.
We made it a paid tool to allow only serious businesses and bloggers to access it.
Over the years, we made many changes to the app. We always try to add new and innovative features to make the app the best Facebook auto posting tool.
Today, the app is used by many people that include offline and online small businesses, bloggers, marketing agencies and a wide range of people.
Also read:
Now that we have discussed the history of MaherPost, let's look at some of the features provided by MaherPost Group Poster.
Go to MaherPost Facebook Auto Poster >

Features of MaherPost Facebook Group Poster:
Facebook Group Poster from MaherPost comes with many unique features that benefit your business in great ways you cannot imagine. Here are some of the features of the app:
Post to all groups you are a member of
Schedule your posts for any time any day
Auto join Facebook Groups
Post to all pages you have liked
Post comments & Bump your posts
Add time interval between posts
Real-time status of your campaign
Upload and Post links/images/videos
See live post preview before posting
Easy to use & User-friendly design
Top-notch customer support
Spintax support
Create categories of groups
Completely automated: Set it and forget it.
MaherPost is a complete automated solution for Facebook Marketing. You connect your Facebook account with the app and it'll load all your groups and pages.
Why should you use MaherPost?
Now you know how to auto post to Facebook groups using MaherPost, but why should you use MaherPost over traditional posting?
I don't really have to answer that question for most of you because anyone who posted to Facebook groups one by one should already know the pitfalls that come with it.
The main issue is about Time. Why would you waste hours on a simple thing that you can do more efficiently by spending just a few bucks?
Besides that, You cannot post to many groups as there is no proper time delay between each posting. You have to do the menial work of going to group by group, posting and doing the same thing every day.
With no proper time delay and pause management, you will most likely be blocked with just a few postings.
MaherPost take cares of everything for you better than you can ever imagine. You can schedule your posts in advance and see them post one by one to groups every day while you can work on important things.
If you need more details and step by step guide, visit Post to multiple Facebook groups at once guide.
Is it Safe to Auto Post on Facebook?
If you are posting manually, then no. It's not safe because you will be posting to groups without any proper delays and your account will get blocked instantly.
But if you use MaherPost, then you are safe. I'll explain why.
When you post using MaherPost, you can set different time delays between each group posts, you can also set a limit on how many posts you want to post every hour or day.
Besides that, there are some other safety features like Unique Post, Unique Link, and Spintax.
The problem with manual posting is that you just copy one message and keep posting it to different groups, but if you post the same message to multiple Facebook groups, Facebook will block your account from posting further.
But with Unique Post, Unique Link, and Spintax you can have the app post different messages for you on every post automatically.
Unique Post option adds a random word to each Facebook group postings and Unique Link also adds random text at the end of your links, if you are posting links.
So your posts are not all the same. Besides these two, MaherPost also supports Spintax. With Spintax, you can set MaherPost to spin text and post unique messages to groups as chosen by you.
Conclusion
MaherPost is the best Facebook auto poster that provides so many features in a user-friendly interface.
If you want to increase your business exposure and sales or increase visitors to your website, MaherPost can get it done for you.
You can just set it up once and forget it. It'll market your business on autopilot and get you, new visitors and customers, that you wouldn't have got otherwise.
So that concludes our comprehensive guide about how to post to multiple Facebook groups.
If you think MaherPost could be a useful tool for your business, give it a try, you won't regret it.
Go to MaherPost Facebook Auto Poster >