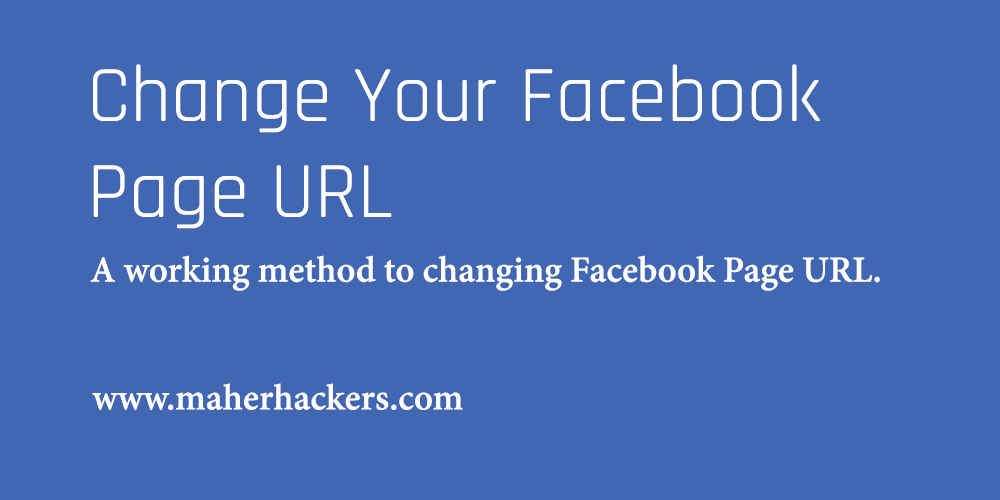 If you have created a new Facebook page recently and want to change the default page URL or you want to change the page URL of an existing page, there is a lot of confusion around it.
It's not easy to find the settings to change the Facebook page URL, so we are here to provide you updated and working method to change your Facebook page URL.
Basically, you need to create a Facebook page Username and that will be used as your page URL.
Things to Keep in Mind:
Before you can change your Facebook page URL, your page needs to comply with the following:
Your page should have at least 25 likes before you can create a username and change page URL.
You can't claim a username that somebody else is already using.
Your Facebook page Username can only contain alphanumeric characters (A-Z, 0-9) and periods.
Your username must be at least 5 characters long.
Periods (".") and capitalization can't be used to differentiate usernames. For example, MaherHackers and Maher.Hackers are considered the same username.
How to Change Facebook Page URL:
To change the Facebook URL for a new page, you need to create a username for your page. To create the username, follow these steps:
Go to About page from your page sidebar as shown in the image below: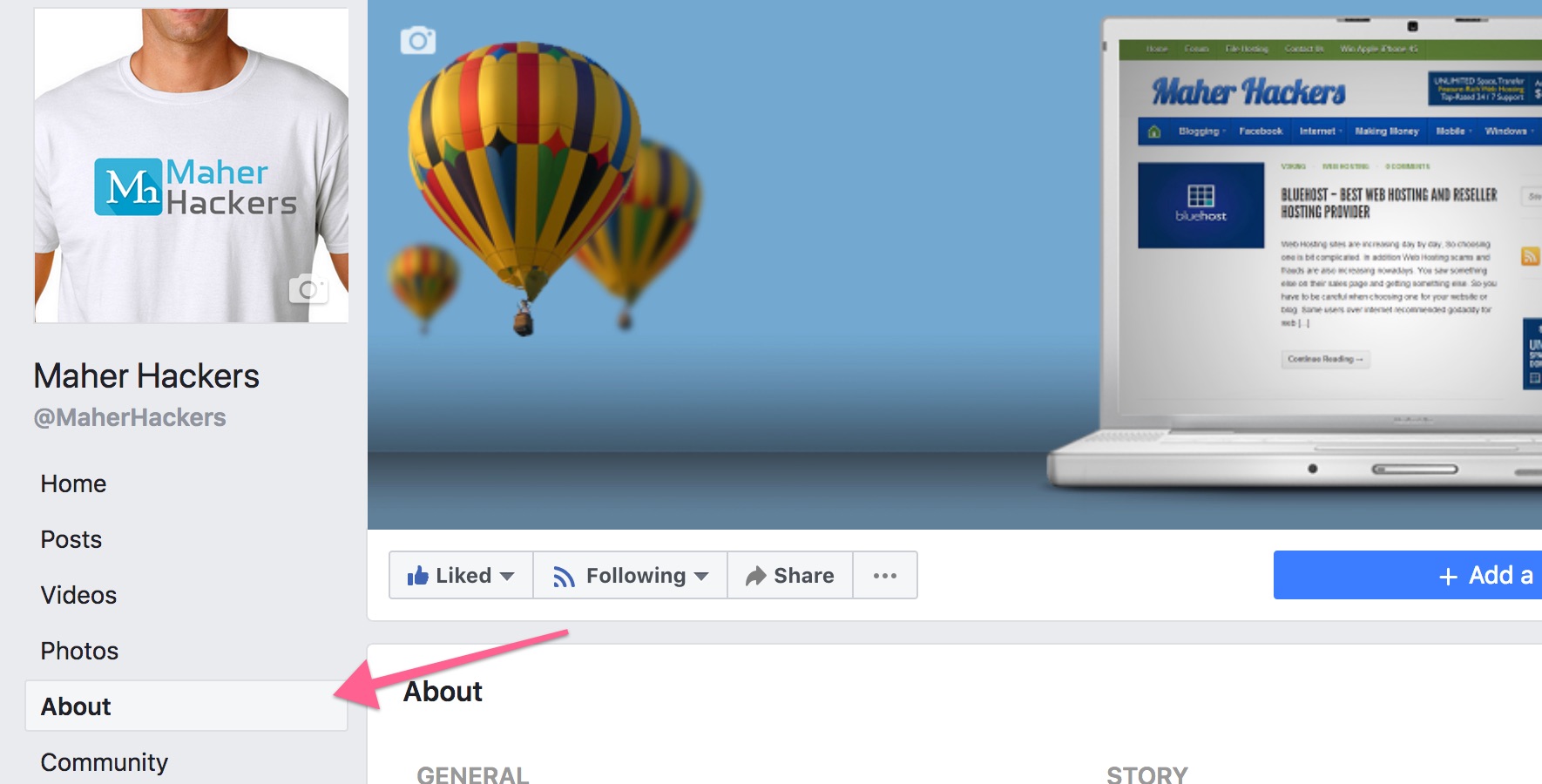 Here, in General options, you'll see an option for the username. Beside username, you'll see an option to Create username like this: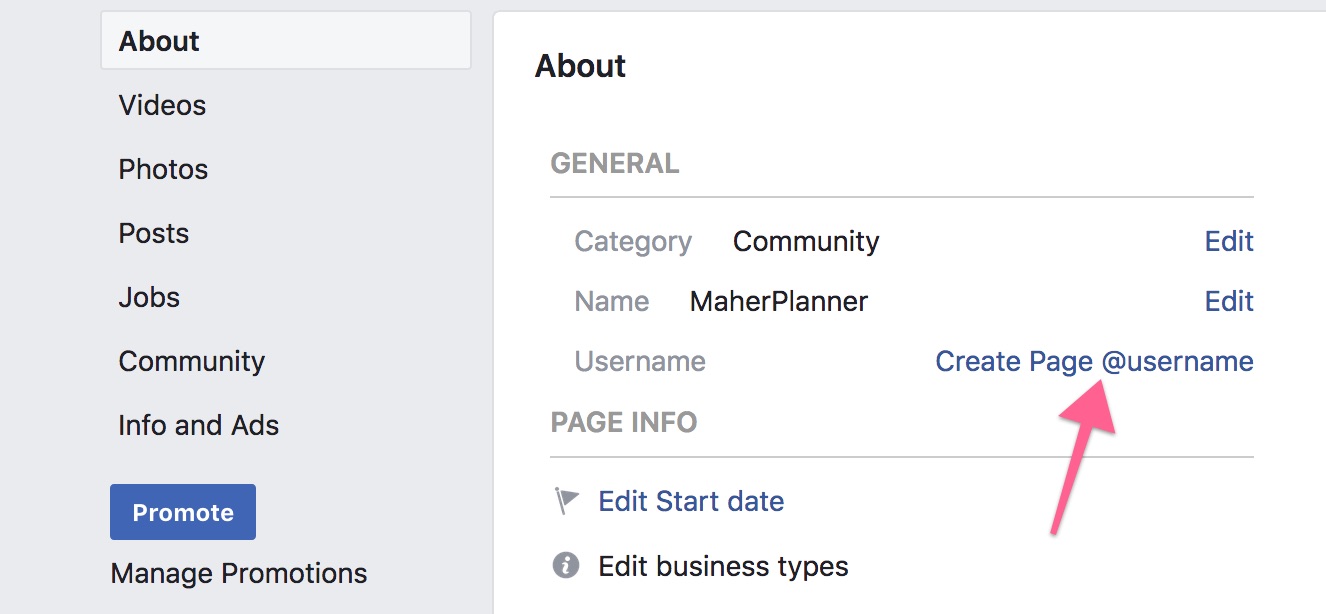 Once you click on Create page @username, it'll open a pop-up, type the username you want to use and hit Create Username button.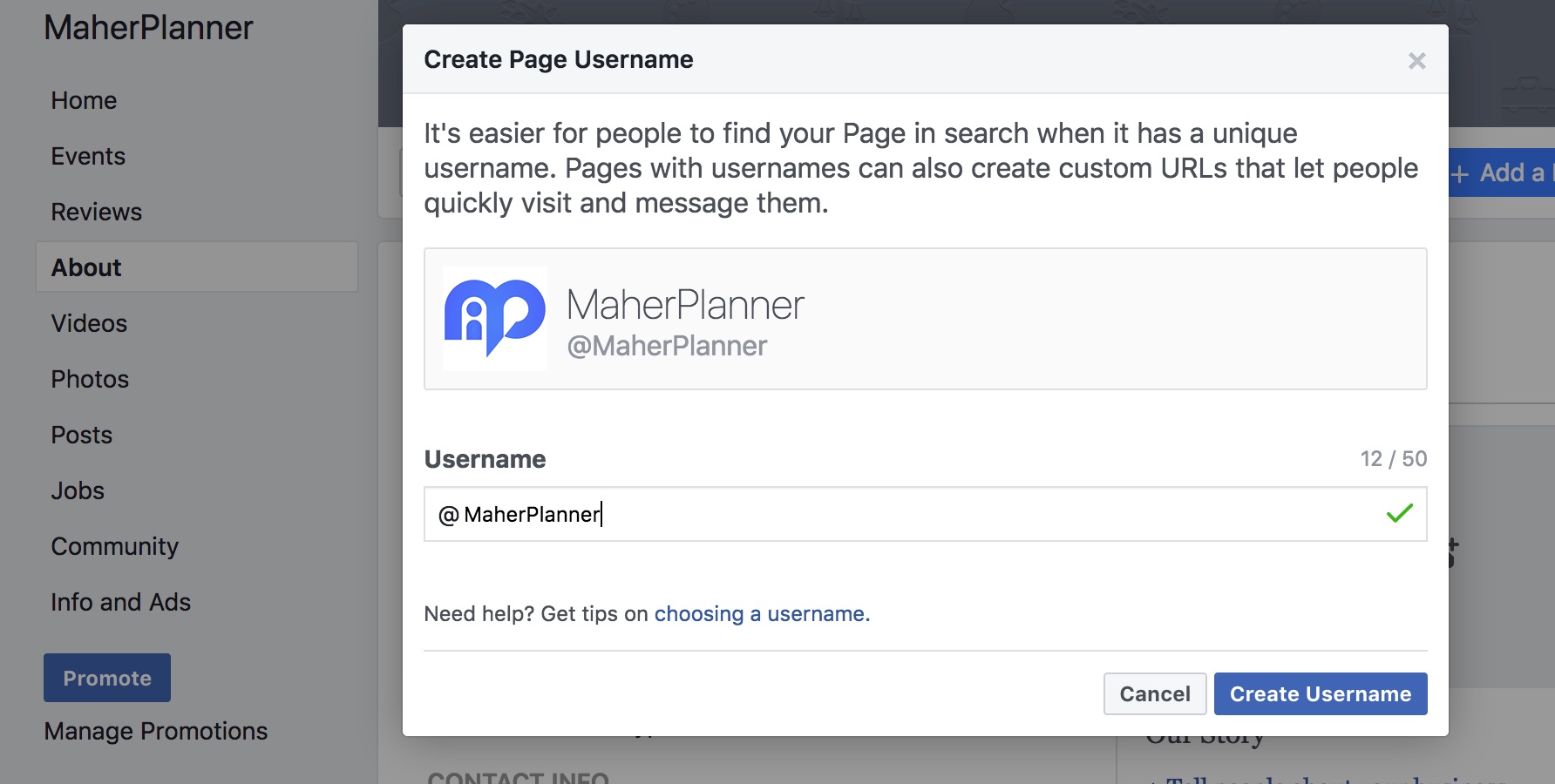 That's it. Your Facebook Page URL is now created. You can use facebook.com/username as your new Facebook page URL.
Edit Facebook Page URL
You can also edit your existing Facebook Page URL quite easily. To do that, Go to About page same as before and you'll see the page like this: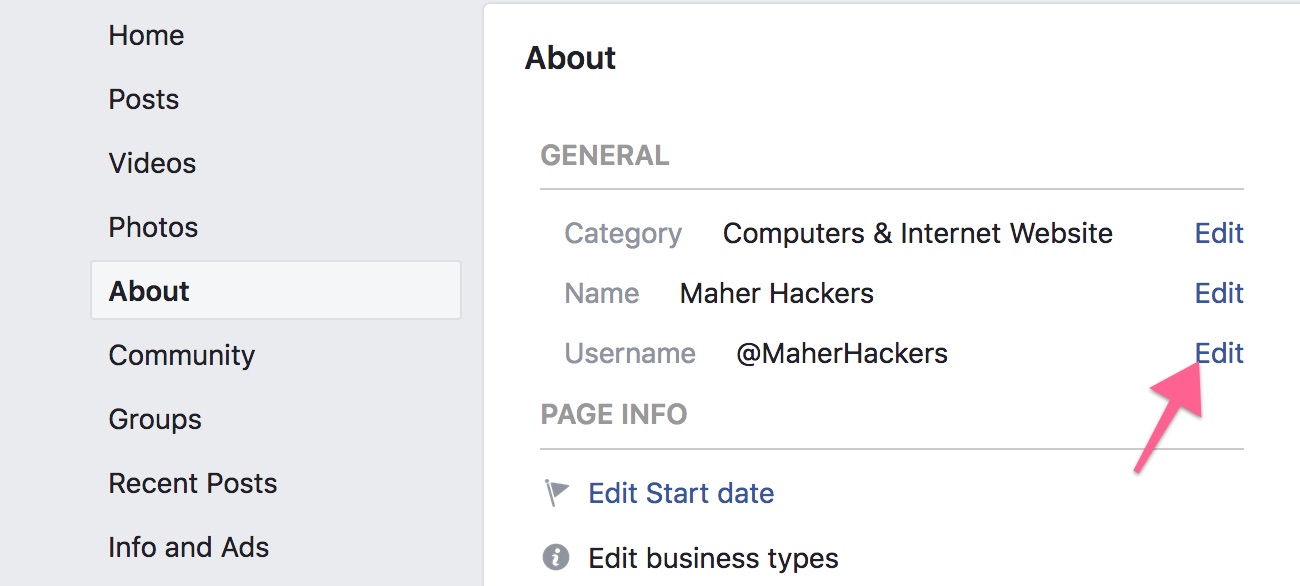 Here, click on Edit and you'll see a pop-up like this: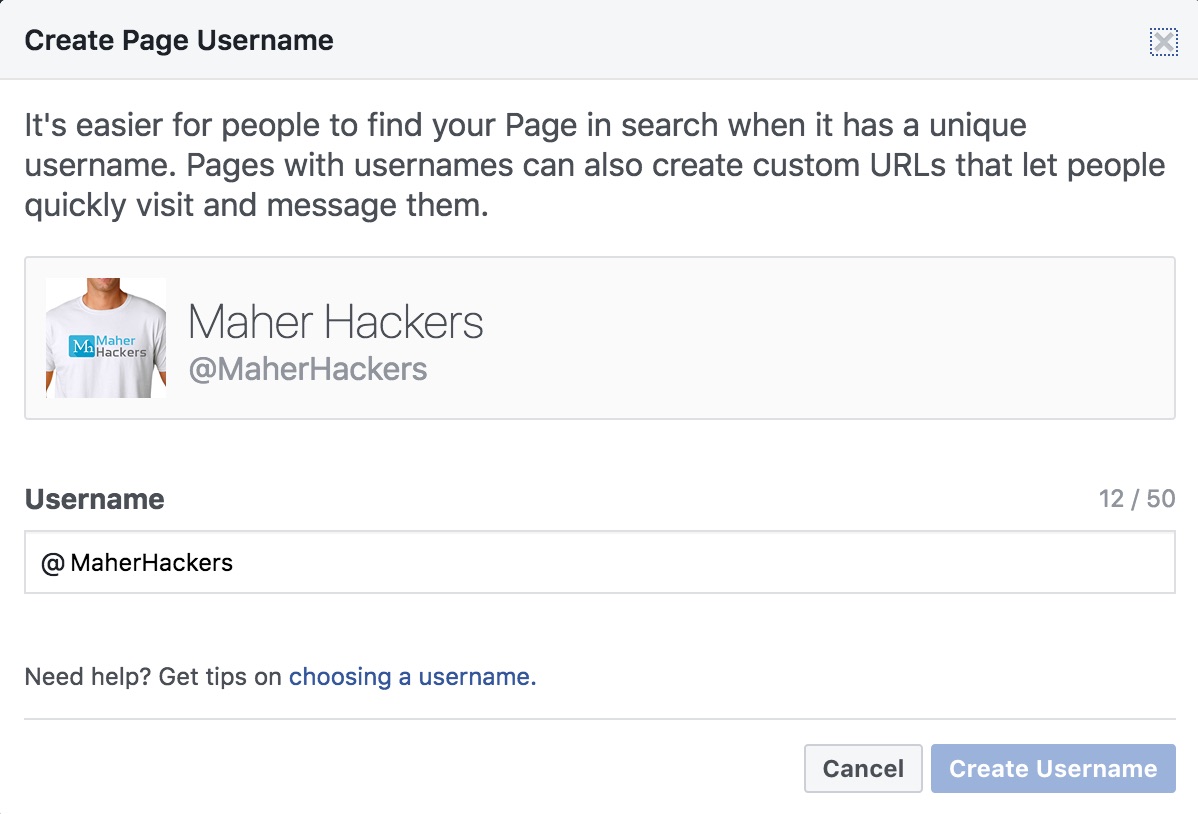 Type your new page username and click Create Username. Your page now has a new Page URL!
Conclusion
So that's how you can change your Facebook page URL. After creating a new page, you should change your username and page URL as soon as possible so you can represent your company/page professionally.
Write your views in the comment below!