7 Ways to Prevent Your Adsense Account From Getting Banned
If you are not looking at blogging as a serious business, then you are leaving money on the table.
And if you're doing blogging, Google Adsense is one of the best ways to monetize your blog.
But you have to be careful not to make these Google Adsense mistakes to prevent your account from getting banned.
We have lived through all those mistakes that you are making now on Google Adsense, and today, we would love to share with you tips on how to prevent your Adsense account from being banned.
Those errors could be taking money from your pocket.
Almost every online marketer starts with a blog and a passion. While they are on track to something exceptional, easy goals come to mind – how to monetize a blog?
Let's get straight to facts. Adsense could be the easiest way to monetize your blog and your passion.
Does not matter what your niche – sports, music, latest news, economy or politics – Adsense will welcome you with both hands.
You should keep in mind that in the last few years. Adsense became very selective when it comes to publishers. Before we head to our experience and mistakes to avoid with Adsense, let's review the system and process of making money.
How to make money with Adsense
Google has lots of brands and companies when it comes to business.
Adsense & Adwords could be two vital factors for Google's success.
Yes, most of the success comes from search engine and smart algorithms, but without Adwords (and we can mentally connect Adsense with Adwords) there would not be a huge success.
First, we have to analyze the process and strategies.
Recommended Reading: Ultimate Guide to Increasing Google AdSense Earnings
Google Adwords Vs Google Adsense, What are the differences?
What could be the main difference between the two systems?
Google Adwords is used by advertisers to create ads and set up campaigns.
Google Adsense is used by publishers who have blogs to monetize with ads.
Google Adwords used by advertisers to create ads and set up campaigns
Google Adsense used by publishers who have blogs to monetize with ads.
So, when it comes to advertising on Google, you should go for Adwords. But if you have a blog with traffic and want to earn money, then choose Adsense.
Your blog readers will see ads created by the Adwords system. So, through the process, both systems are connected.
Advertisers who pay money for advertising on Google might choose the option of showing ads to blogs and not only in Google's search platform.
Then Google's smart algorithm will select topic-relevant blogs and show the ads. That's how your Adsense works – it shows the ads from Adwords.
When a blog reader clicks on an advert, you automatically get money. It could be 0.5 cents or even $1 per click. Mostly it depends on the location of your visitors.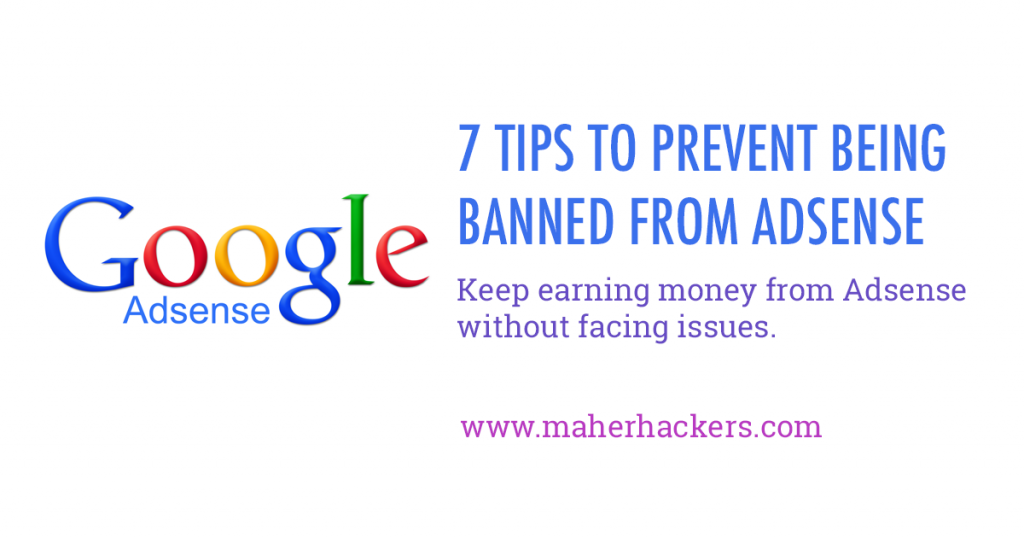 Google Adsense Mistakes You Should Avoid to Prevent Getting Banned
We have been working with Google Adsense for a decade already.
As you can see we have decided to write about top mistakes to avoid with Adwords. Those ideas and thoughts will help you charge your blog business without errors and mistakes.
1. Mobile Display Issues
That's the biggest problem for almost 99% of Adsense bloggers.
Do you know that most of the Internet users come online with smartphones or tablets?
When we knew about the latest data of mobile usage, find out that way too much money was left on the table. We left hundreds of dollars on the table because our blogs were not optimized for mobile.
That's the one side of the problem – not having a mobile-optimized website. There is another side of the problem – not having mobile Ads through your blog content.
If your website template/theme (it could be any content management system) is not mobile optimized, then start remaking it right away.
If you are starting a blog right now, then don't buy a website that can't be fully explored with your smartphone.
Keep in mind that Google Adsense dashboard gives you mobile Ads also. That's great info for everyone because you won't be losing money anymore. So, before placing mobile ads on the blog, the first test from your smartphone. Ads visibility and width should be reader-friendly.
2. Busy website syndrome.
When it comes to passion, you can't stop. Blog owners deliver more and more content to readers. That's how bloggers breathe and exist. They want the reader to know more about a specific niche.
It could have a bad scenario. Most of the bloggers make a website (especially homepage) full of information. Don't overdo it – UX (user experience) is essential.
Yes, readers want lots of information to explore, but don't complicate the situation. The website should be very clean and easy to navigate. Don't put lots of content on the homepage or a specific page.
Make sure your website is loading fast.
Magazine type of templates are popular, and you can also buy it for your website. Give your reader a good user experience, and it will be converted into high payouts from Adsense.
There are many good themes you can choose for your website, but we recommend Marketers Delight or GeneratePress theme if you are a blogger.
3. Test to fail & succeed
If you don't understand the basic idea of marketing, you won't be successful in the blogging industry. What should you do differently? Well, marketers always test. No matter if the test could lead to failure, you will be wiser and do it again differently.
How can you succeed with Adsense? You may be making $5-10 per day with your blog currently, but there is a possibility to make more. What's the secret you may ask. There are no secrets to blogging success; it's all about the data.
Start testing ad placements. Every website template is different; each of them has some advantages. You should take those advantages and start testing. For example, Adsense gives you various types of Ads – all different sizes, colors, etc.
Exactly a month ago, we were helping one of our clients in the sports industry. They had an eye-catching website layout and impressive quality of content. There was one issue – the blog was not making enough money as it was planned. With a weekly ad test, we have tripled their Adsense income.
4. Navigation and a drop-down menu
In some cases, drop-down menus are beautiful. 90% of the website have creative and navigation menus. Keep in mind that the drop-down menu could be problematic at some point. For example, while having a mobile layout drop-down menu may hide Adsense ads.
Test the ads placement yourself. If you decide to put Google Adsense right after the first paragraph, then test everything manually. At some point, if a drop-down menu is long (having lots of categories or pages), then the first paragraph advert could be hidden by the menu.
Recommended Reading: How to Integrate Google Adsense Search into Your WordPress Site
5. Too many Ads on a single page.
Do you know that Google allows only three ad units on a single page? Well, there are thousands of blogs that mixed different ad networks.
If you want to maximize your profit, then it's better to stick with only one ad network. Adsense has the highest payouts when it comes to PPC. Keep in mind that mixing Adsense ad sets with another network could be your biggest mistake.
Google crawlers always care about quality. That's why Google crawlers visit your website frequently.
Sooner or later, the system will find that you are adding other networks on the site. It could be a severe problem and may get a manual check from a Google representative itself.
6. Never click on your ads.
We know that most of the bloggers who start with a digital world, they have a different approach. For example, some of the newbie bloggers who have not earned money yet, don't believe in the system and want to game the process. That's why they click on their Adsense ads.
Clicking on your advert could lead to serious problems. Have you heard about a manual check from Google's representative? It's the worst scenario in the blogging world. Clicking on your ads frequently may lead to manual inspection.
7. Putting ads on a clean webpage.
Never put Adsense ads on a clean page. Google allows showing ads only on the content page. Content means words and sentences. If you have not an article (even mini-article) on a web page, then you should not display Google's ads.
Some websites entirely focus on Pinterest or other social networks. So, they display images only, and that could be an issue. Don't add adverts on a webpage without content – it's a big NO.