Looking for a Laptop for Blogging? You've come to the right place. In this list of the best laptops for bloggers, you'll find your ideal choice.
In this era of digital marketing, Blogging has attained even more popularity and importance over time as people are using it more and more for personal and business needs.
The laptop is every blogger's weapon that must enable the quick translation of the thoughts into words.
If you are a blogger and you want to take your career to the next level, one thing to consider is the right choice of laptop that fits best to your blogging needs.
If you are getting irritated with slow processing, snail-like web surfing and have to lose your valuable time to penny editing tasks, then it is the right time to change your laptop and make your time valuable.
Here are the 10 best Laptops for blogging which can make your life easier,
10 Best Laptops for Bloggers
Dell XPS 13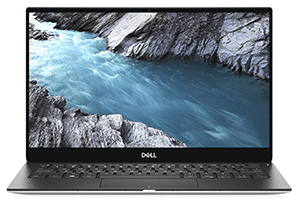 Dell XPS 13 powered by 7th generation Intel Core i5 processor with 8 GB RAM and 256 GB SSD is a unique and one of its kind laptops that can fit the need of any blogger.
Its 13.3" QHD infinity edge touch display makes it more fit for better graphical display and use. There are four color options available from Silver, Black, White and Rose Gold (Silver doesn't look good) and runs on the Windows 10 operating system.
PROS
Gorgeous design with new Forest White color option
Incredible infinity edge touch display
Thinnest XPS yet
Faster than ever
CONS
Below average Battery life
No USB-A or HDMI connectivity
Loaded configs are pricey
Apple MacBook Air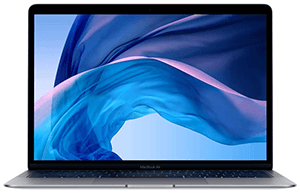 I've always been a fan of Apple products and use Apple's Macbook myself. Once you've used an Apple laptop, you won't go back.
So if you're serious about Blogging, Apple Macbook Air can help you take your work to the next level.
This MacBook Air, a Dual-core 8th generation intel core i5 has Intel UHD graphics 617 with 256 GB SSD and 8 GB RAM.
It has four times as many pixels as an HD Display, 48% more colors than the previous generation and Razor-Sharp text clarity.
This laptop supports touch ID which makes it easier and faster to login and maintains your privacy at the same time.
If you are a professional blogger then this is the right choice that will meet your blogging needs.
PROS
Thin and light design
Touch ID is useful
One of the best laptop battery life
Best for traveling
Looks incredible
Incredible performance with MacOS
CONS
Just two thunderbolt 3 ports
No option to upgrade processor
Display doesn't get super bright
Not suitable for gaming
Acer Aspire R 15 Convertible Laptop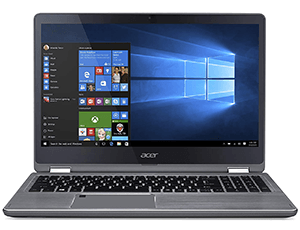 This is one of the best laptops for bloggers on our list that comes packed with a high-end configuration to ensure you can complete your blogging job hassle-free.
The processor is the latest Intel Core 7th generation i7 7200U clocked at 2.7 GHz. So, performance-wise you can be assured to receive the fastest performance.
With this, the laptop has packed 12GB RAM, 256GB storage, 9 hours battery life, and that great 15.6-inch Full HD IPS display.
It has a multi-touch screen while the laptop can be converted into a tablet also in need. The 360-degree hinge allows you to keep the laptop the way you want.
Along with all these, the 2GB NVIDIA GeForce 940MX graphics card ensures lag-free performance while playing any game.
PROS
Wide port Range
Solid performance
Huge Touchpad and Decent keyboard
Good Build quality
CONS
Thick and heavy
Twisting when opening
Poor viewing angles
Slow HDD
Microsoft Surface Pro 6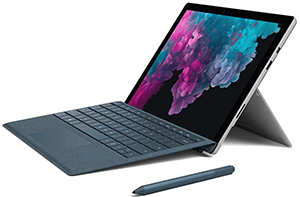 Another great laptop in our list that is lightweight and compact thus it is just perfect for you in case you tend to travel a lot.
It is also not too big in sizes as Microsoft has integrated a 12.3-inch PixelSense screen. This screen is another best reason to choose this laptop for your blogging purpose.
The display has high contrast along with low glare. So, work for the full day without worrying for your eyes, It will not cause any strain to the eyes.
Also, this laptop is powered by Intel Core i7 processor along with 16GB RAM and up to 1 TB HDD capacity. The laptop can be converted into a tablet due to that added kickstand while the surface pen is sold separately.
PROS
Excellent battery life
Fast quad-core performance
Bright and colorful display
Silky-smooth pen input
CONS
No USB C/Thunderbolt port
256 option is pricey and a bit sluggish
HP Envy 13 Notebook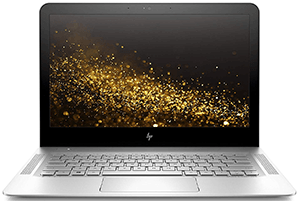 Blogging requires a lot of typing and HP is just ideal for that job that has integrated a very smooth keyboard to make typing easier and faster.
HP Envy 13 is one of the best choices from HP that is featured with the latest 7th generation processor and better SSD to offer a lag-free and smooth performance.
Also, the 8GB RAM, 256GB storage, 13.3-inch Full HD IPS display are other specifications of this laptop that makes it irresistible for the bloggers.
PROS
High quality Touchscreen display
Excellent color coverage
Nicely priced
CONS
Average Battery life
No Thunderbolt 3
Toshiba Tecra 15.6" HD Business Laptop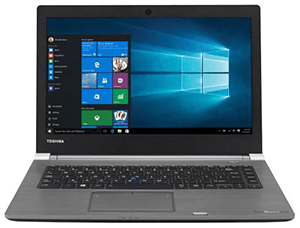 Beside the decency in style, this Toshiba machine comes with 7th Gen Intel Core i7 -7500U Processor (2.70 GHz), 12GB DDR4 (up to 16GB), 15.6 inches HD backlight display, 256GB M.2 Solid State Hard Disk, Intel HD Graphics 620 built-in card, and 4-cell lithium-ion battery.
Also, you will find a built-in camera and microphone. With the specifications mentioned above, your blogging and vlogging tasks will become a piece of cake.
You needn't pay for Windows 10 Pro operating system, it is already installed! Ports you will find 1 HDMI port, 2 USB 3.0, 2 USB 2.0, 1 VGA, 1 Headphone output/Microphone input combo, Gigabit LAN and WLAN.
Price is slightly high for a beginner blogger. Perfect for intermediate and advanced bloggers.
PROS
High processing specifications
Nice Design
Backlit keyboard is very nice when used in night
CONS
Sharp edges
Price is slightly high for beginner blogger
Lenovo Ideapad 320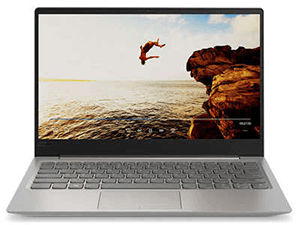 The Lenovo Ideapad is a stylish laptop having the ability to impress anyone.
It is not only about style as the Ideapad also has decent specifications to make your blogging tasks easier.
The device sports a 15.6-inch display with a Full HD resolution of 1920 x 1080 pixels. It uses a LED back-light which improves the overall brightness level of the display allowing users to use it under direct sunlight and in the open.
The laptop features a denim blue matte finish on the outside which enhances its overall style quotient. But, it's not all about style as the Ideapad also has decent specifications to get you through your blogging tasks.
Apart from these features, the display is also equipped with anti-glare coating.
Being a blogger, if you have a requirement for using DSLR cameras or other devices that use SD cards, you will be glad to know that this laptop comes integrated with an SD Card reader.
The laptop has a large collection of ports for connectivity including an HDMI port, Ethernet port, USB, Wi-Fi AC, Ethernet, headphone jack and a dedicated webcam. It is meager at just 0.3 megapixels but for quick video calls, this should be a sufficient cam.
The battery life of the laptop is measured to be at 5 hours on a full charge and it runs on Windows 10 Home edition out of the box.
It also has a DVD drive which may not be truly useful in this era of high-speed internet but if you have old movies and files stored in it, you can make use of it.
PROS
Slim and light case, Full HD and SSD in this price range
Decent battery runtimes, passive cooling
Quiet operation
CONS
Rattling touchpad, weak display brightness
Low-contrast display with bad viewing angles
No keyboard backlighting
No maintenance hatch
Asus TUF Gaming Laptop FX504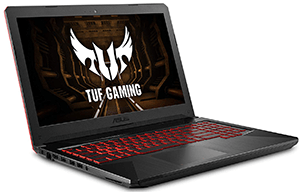 The ASUS TUF gaming laptop FX504 is built to last long with a sturdy base on which you can type lots of content on it without straining the keyboard.
It has a large 15.6-inch HD display. 8th generation Intel Core i5-8300H processor clocked at 3.9 GHz is powerful enough for not only gaming but also for Photoshop and other demanding software required for the blogging purpose.
It has 8GB of DDR4 RAM combined with 256GB of M.2 SSD storage and it even has Wi-Fi AC for fastest internet connectivity.
The best part is the hardware specifications of this product which includes a dedicated graphics card.
The Asus TUF series of products are rigid and durable. This laptop stands true to the name.
The dedicated card is the Nvidia GeForce GTX 1050Ti which is more than enough for most gaming requirements and will also subsequently speed up most software operations.
The laptop comes in handy to work on the go with the best hardware power. The laptop weighs just 5.07 lbs. which is lightweight considering the components used in it.
There are lots of connectivity ports including Ethernet, HDMI, multiple USB ports and headphone jack for your gaming/reviewing needs.
The heat vents help keep the laptop cool even when under pressure.
PROS
Gets a Matte, nice design
Backlit keyboard
NVMe SSD Support
Intel 8th Gen CPU on board
CONS
Poor color coverage – Just 54% of sRGB
Sub-par battery life
Asus Chromebook C434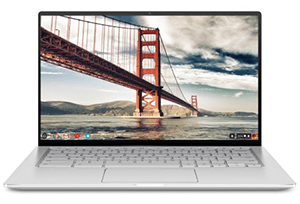 Chromebooks are occupying a fair share of the market even though they are not full-fledged with actual storage space and an operating system like Windows or Linux. Instead, Google wants people to use their services right from emails to spreadsheets and word documents, all within their cloud-based free solutions.
If you are among the casual blogger who is always connected to the internet and love an affordable yet productive solution, the Asus Chromebook C434 is a great choice as it provides great value for the money you spend.
Asus Chromebook C434 is one chrome book available in the market that can attract bloggers' attention.
The 2-in-1 has a sleek, aluminum chassis and a panel that is both vivid and bright.
It is powered with Intel Core m 3-8100Y processor. It is one of the most reliable multitasking machines that gets the bloggers' attention.
PROS
Sleek Premium Design
Thin display bezels
14-inch touch screen
Long battery life
CONS
Finicky touchpad
A touch pricey
Huawei Matebook D 14-inch (AMD)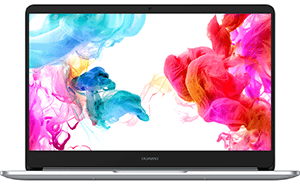 It is powered by a solid AMD processor and touch-screen display packed in a sleek aluminum body.
A comfortable keyboard and a pair of decent speakers is the attention grabber for the bloggers.
Its glossy touch-screen display holds eye-catching colors and is eye grabber for the bloggers.
PROS
Aluminum Chassis
Very good graphics performance
Punchy keyboard
CONS
MacBook like design
Display could be brighter
Grainy webcam
How to Choose the Right Laptop?
Picking the right laptop from hundreds of new models being released by the companies each year is itself a challenge.
A lot of questions gather confusion for the right choice of laptop like should it be priced or a cheap one, should it be stylish or need not be, or what should be the battery life.
All these questions make it more difficult to make the right choice.
There are no specific criteria's or standards through which a blogger can be guided to the right choice because the needs vary from blogger to blogger.
Each blogger has its own priorities with which he(she) feels comfortable. This list is carefully crafted keeping in mind the general needs of the bloggers.
Also read:
Conclusion: Which is the Best Laptop for Blogging?
This was the narrow list of laptops specifically designed for the bloggers and blogging that can best satisfy their needs.
The list includes both cheap and expensive laptops that fit the needs of the bloggers whether beginner or professionals.
So, read it carefully and make your choice wisely.