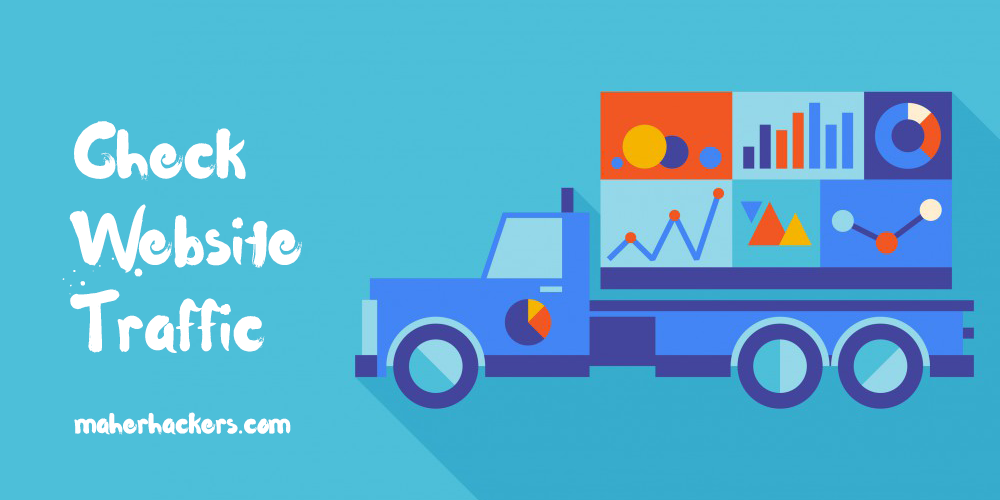 A perfectly designed and optimized website can easily generate a lot of money.
Many people envision gaining monetary perks by launching their sites but many of them fail to engage the audience.
They do not succeed because their competitors entertain the target audience better.
Most of the website owners focus totally upon the ways of generating traffic. Only a few think about tracking the website traffic and monitoring it.
Though it is crucial to invest in traffic increasing methods, you should also keep monitoring your competitors' web traffic to analyze the actual performance of their sites.
You will know how better or worse your competitors are going to implement perfect SEO tactics and be competitive.
What are the best tools to Check Website Traffic?
A number of tools are currently available on the internet to check website traffic.
Of course, some of them perform great and some simply cannot meet all your requirements.
Let's focus on tools that offer the best support when it comes to checking and tracking website traffic.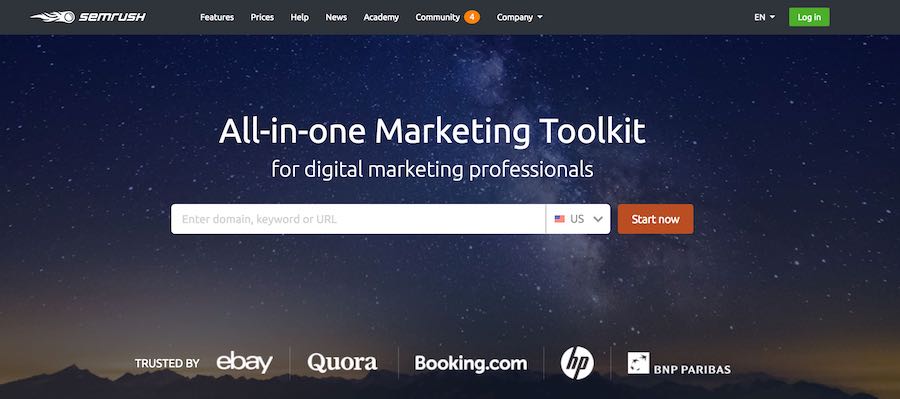 When you are spying on your competitor sites and want to get the most reliable report on website traffic, you should use SEMrush.
It provides the nearest number of actual visitor count of any website the user provides.
There are many renowned SEO agencies using this tool to track web traffic of different web portals.
This tool is also very effective to know the list of keywords generating traffic for the targeted site.
Therefore, it works really great to aid you in boosting the performance of your site by providing reliable website traffic reports along with the list of keywords you can target to optimize your site.
The way of using SEMrush is very straightforward.
First, you need to create a SEMrush account.
Once your account is active, now you have to log in and then provide the URL of the site you want to spy.
This tool will not only provide details regarding website traffic but it will also provide information regarding paid traffic, traffic generated by backlinks, and organic search traffic.
That's how it works and it is a very effective tool for this job.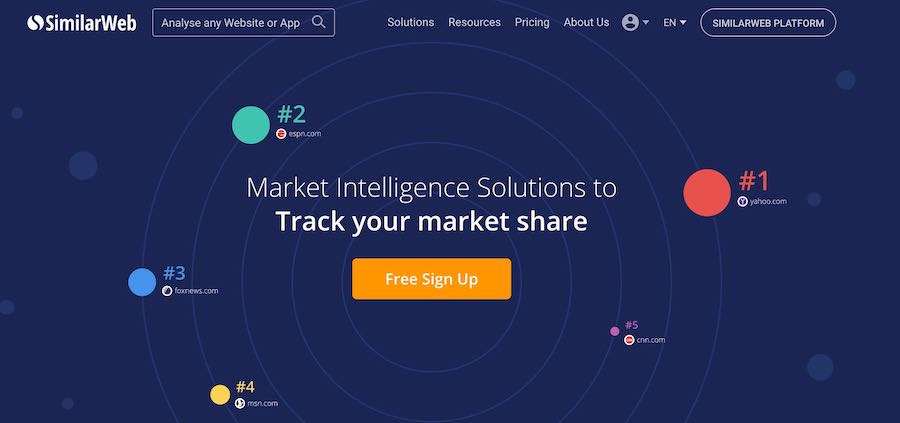 SimilarWeb would be a great choice if you want to try another tool to check web traffic.
It is a complete web traffic statistics tracker which you get online for free.
Whether you are tracking a local website or any other site from any country, it can generate reliable statistics regarding that site's web traffic.
This tool generates web traffic and also provides rankings of the targeted sites.
It is also a user-friendly website traffic tracking tool.
All you need to do is providing the URL of the site you are spying.
It will take the least possible time and generate a comprehensive report on the web traffic of that particular site.
This tool effectively tells the number of page views a site is getting, the amount of time visitors are spending on each page, bounce rate, referrals, social influence, and many other statistics regarding the target website.
You can call it a great website spy tool that you can use for free.

Ahrefs is mainly used to perform a variety of operations.
It is an online tool that you can also use to track website traffic. You need to have an Ahrefs account in order to use this tool.
You just need to type the URL of the target site and then you will get website traffic details of that site within a few seconds. It is a fast, effective, and very versatile web traffic tracking tool.
Ahrefs can provide details like organic traffic, backlinks, traffic from referring domains, UR, DR, and Ahrefs Rank of that particular site.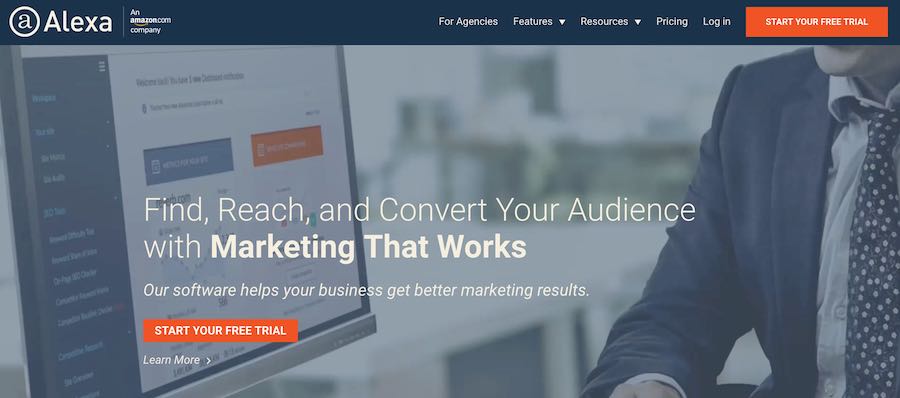 Every person from the web industry would be familiar with Alexa.
We all check Alexa ranks of sites every day to track their performance but everyone does not know that you can check a website's web traffic by using its Alexa rank.
You need to use Alexa.com in order to perform this task.
You can use the Alexa search box to check the web traffic of any website you want. It is a very basic method every newbie applies to check the performance of any website.
People mostly use it to track their own site's web traffic but it works great for all sites.
In order to use this web traffic checking platform, you should first go to Alexa.com and then type the URL of the targeted site in the search box.
Now it will generate essential statistics such as the global Alexa rank of that site, traffic rank in any specific region of the world, page views per user, website traffic within the specific time, bounce rate, search percentage, time spent by the visitors on the site, etc.
Alexa.com provides everything you want to know about any site. Therefore, it is a traditional but yet effective way of tracking web traffic.
Also read: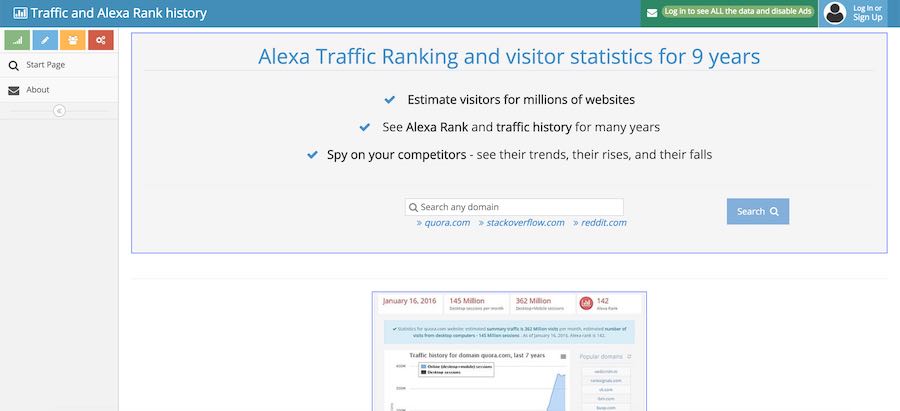 This tool is designed especially for digital marketers who want to keep a sharp eye on their client's competitors.
This tool produces details which in turn make it easier to plan better digital marketing tactics for generating more sales and traffic on the client's site.
This tool provides valuable details like website traffic, demographics, the Alexa rank, etc.
You can assess the trends, compare the performance of your and competitor site, and use this tool to get an edge over your competitors.

It can be tough to get an accurate estimation of traffic directed on a site when you have a few tools which do not generate accurate reports.
The MySiteWealth is highly regarded as an accurate web traffic report generating tool.
This tool can also be used for estimating a website's value, domain value, and traffic.
It can also generate information like page speed insights, domain authority, and the number of visitors landing on that site daily, weekly, or monthly.
It has a built-in Alexa rank comparison tool that you can use to compare two or more sites for free.
All these features make My Site Wealth a reliable tool to check website traffic and other statistics.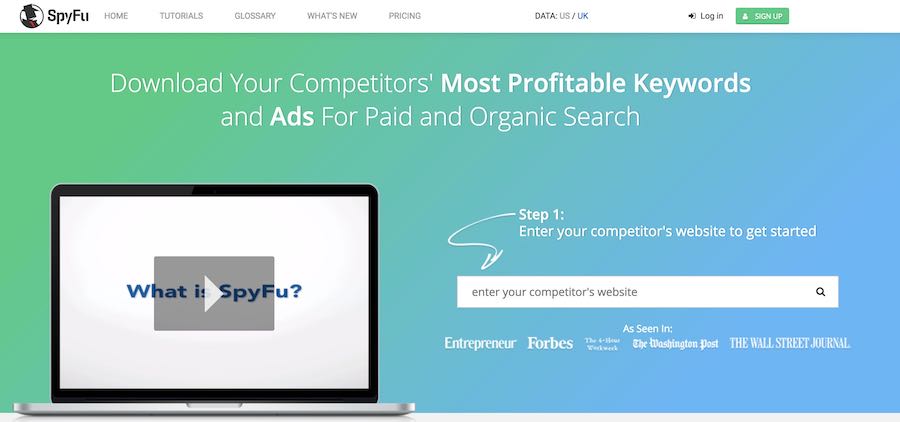 It is a world-famous search engine optimization tool.
SEO professionals use this tool for exploring ads for organic and paid search, finding the best keywords, and also for checking web traffic of any website.
It has got a very unique name because it easily reveals the secret of success of any top-performing site.
You can get the success formula of your competitors, improvise it, and then apply it to generate more traffic on your website.
Therefore, SpyFu is quite a valuable tool for any website.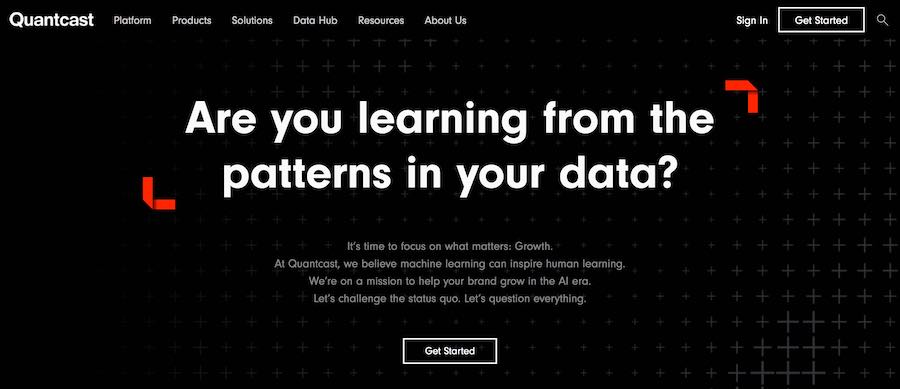 A lot of internet users trust Quantcast for tracking website traffic.
It is actually a digital advertising company and it is actively offering its services since 2006.
This company provides real-time advertising and audience measurement services.
It is a great web traffic estimator that you get for free.
This platform generates free direct audience measurements in which it offers demographics, traffic, and several other essential details regarding the performance of any targeted site.
You get a complete graph to assess the amount of traffic a website is experiencing throughout the year.

Website Informer is a nice addition to the list too.
You can check detailed stats of any website by entering the domain name on the Website Informer site.
It is a simple yet effective tool that also shows the top keywords a website is ranking for as well.
You can also see complete details of the domain name like where it is hosted, emails of the website owner, etc.

SiteRankData shows you the website Alexa rank fluctuations, number of unique daily, monthly and yearly visitors, and so on.
It shows the most basic data that anyone is usually looking for.
So you don't have to sign up for any premium tool if you require just the basic data.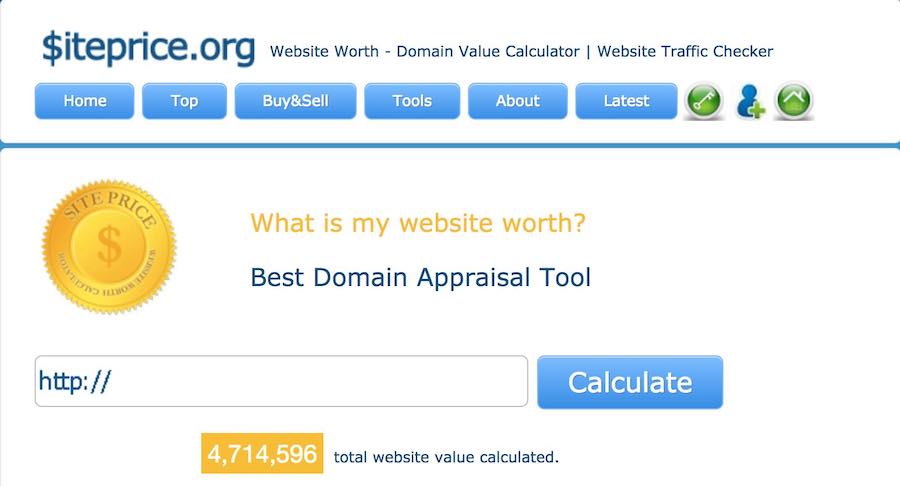 As the name suggests, this platform was designed specially to calculate the approximate worth of a website.
Though it assesses the value of any website perfectly, you can also use this platform to check and track website traffic.
It just asks for the URL of the targeted site and your job is done. It will generate and present a thorough report on the web traffic of that site.
You will know the number of daily unique visitors and daily pageviews.
It also explores and finds similar websites for a comprehensive comparison.
It generates real-time details and that's why it is a reliable web traffic tracking tool.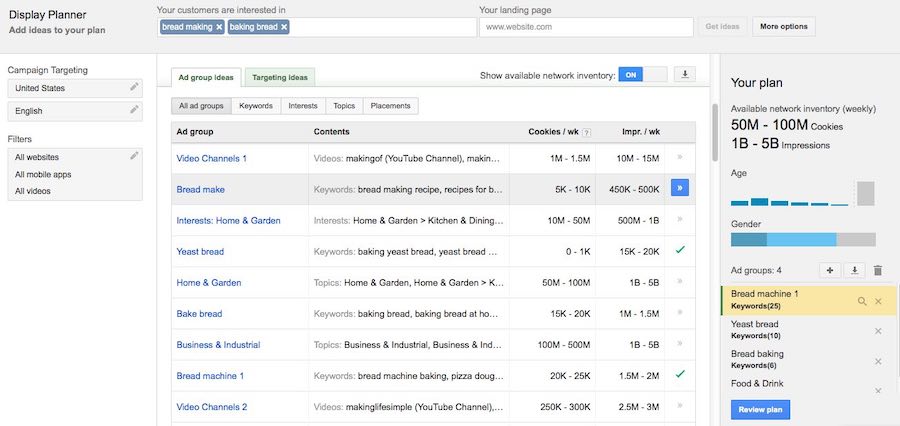 Just recently, Google stopped giving access to the Display Planner, You can now see the needed details when creating a new Display campaign.
This tool is a combined version of three Google Ads Tools, the Placement Tool, Contextual Targeting Tool, and Google Ad Planner.
The SEO experts believe that Google Display Planner provides the most accurate details regarding web traffic of any site.
You should first try this tool to check website traffic of your site. If its statistics match with the original statistics, it works and you can trust it to check web traffic of your competitor sites.
This tool seems pretty useful when it comes to generating essential traffic metrics including the average number of visitors, the time they are spending on the targeted site, total page views, unique visitors, and the total number of unique visitors on a site within a month.
Using Google Ads Display Planner is pretty easy.
You have to provide the URL of the target site and then click on "Get ad group ideas".
It will reveal all the essential details regarding web traffic. It will provide the closest estimations to the original traffic directed on the website.

BuySellAds (BSA) mainly works to sell banner ads but it is also a versatile platform.
It can generate and provide the closest estimates to the actual amount of traffic a website is receiving.
You can check the traffic page-by-page to better assess the performance of a site.
It is free but it works only when a website has buysellads script installed. It is an easy to use the tool but that condition makes it useless when the targeted site is not using the BSA script.
Additional ways of checking website traffic for free
Is a tool necessary to get the most accurate details regarding the web traffic of a website?
No, you can do it without using any free or paid web traffic tracking tool.
You just need to follow a sophisticated tactic and the website owner will never know you are spying on his/her site.
You will have to search for the business pages of the target website.
You can search for a sponsored review request page, about page, and advertise section to track the web traffic.
The amount of traffic a website is receiving can be mentioned on one of these business pages of the target website.
Even professional digital marketers follow this approach to get real web traffic statistics because it does not require any tool.
However, there is a demerit of this approach. It may be possible that the target site is not updated daily to endorse the amount of traffic it is receiving.
In fact, many websites do not share any detail regarding their web traffic.
You can search for website traffic on all the available business pages. Use any of the above-reviewed tools if the site is not revealing web traffic statistics by itself.
Why check other website's traffic?
It is always better to be aware of how your competitors are performing.
You might think your site has a better design (If you don't check out this WordPress themes for best design) and features but that does not prove you are entertaining a higher number of visitors.
What if your competitor is performing better and you do not know? You won't think about analyzing the reasons behind the poor performance of your site if you do not know better your competitor sites are performing.
Therefore, it is crucial to know how many people are daily using the competitor web portals.
The professionals use quality tools to monitor website traffic.
There are highly sophisticated tools designed to monitor website traffic and provide the website owner with better insight into the behaviors and habits of the visitor.
Such details are just like a boon for eCommerce platforms. You can prepare better marketing plans to engage with the existing audience and convert them faster than the audience you barely know.
In fact, you can know keywords and reveal the marketing tactics of your competitors to know the secret of their success.
In addition, there are some additional benefits you get when using a cutting-edge tool to check website traffic.
You will know the number of visitors landing on the website
A highly sophisticated tool can reveal how many people are landing on any website daily, weekly, monthly, etc.
A site is considered successful and beneficial only when the number of visitors increases on with every passing day.
You can spend a lot of money on developing and designing a feature-rich and eye-catching website. It will not generate revenue until the target audience starts visiting your site.
Your competitors are earning a lot of money if their site is receiving huge traffic.
You must identify those competitors and try to reveal the reason for their success.
It is possible to do if you check website traffic to know competitor sites' performance.
The modern tools allow you to check the traffic daily, weekly, or monthly.
So, pick any number of days and reveal the web traffic statistics to know the number of visitors landing on any targeted site.
What is the visitors' response to that site?
Every user does not get enough time to share his experience in the form of a review.
Others may or may not be interested in knowing what the visitors think about a particular website but you must try to know it if that site is performing better than yours.
The simplest way of knowing it is by checking the average number of page views per user.
You can check how many pages each visitor is using to know how much the visitor is enjoying using the website.
If this number is high, the visitors find that site useful.
You can do further research to reveal what features of competitor websites are engaging your target audience.
Thus, you will be in a better position to optimize and improvise your site for a better performance
You will know the amount of time visitors are spending:
Most of the internet users check only the required content when they land on a website.
You can expect the visitors to check several other pages if you own an eCommerce platform.
Whether it is a simple information sharing site or an eCommerce platform, it should be able to engage the user longer.
That's how a visitor can take an interest in the content and perform the required action.
You can use the web traffic checking tool to learn how many minutes visitors are spending on your and competitor sites.
It can also reveal the pages engaging visitors longer than other pages. Once you have such details, you can work to improve the performance of untouched pages on your site.
You can adopt the SEO and marketing tactics of the competitors if they are engaging visitors longer than your site.
The time when the site is busy
ECommerce platforms often provide flash deals. They expect the visitors to check the endorsed products and buy them within the given time frame.
Not many people take interest in such deals because the offers are endorsed on the site when the site is not too busy.
It might seem exciting to some readers that you can learn when your site is busy and when the number of visitors remains low.
You can effectively promote a campaign when your site is busy.
The best way of revealing this fact is by checking web traffic. This information can also give some great opportunities for the maintenance of your site.
To know top-performing and poor performing pages of the target site
There would be some pages on a website that engage the visitors longer than others.
There would also be some pages from where visitors leave that website. You can check website traffic to reveal these pages.
You can also know what is forcing visitors to leave the website, like broken links and other issues of non-performing pages.
You will know the source of traffic
There are many browsers people use to access a website.
SEO experts place inbound links on many different platforms. Many of those links redirect a lot of users on the website and you can reveal these sources of web traffic by using web traffic tracking tools.
It will reveal the most effective links and search engines people are using to land on your competitor website.
Knowing the source of the traffic becomes more important when you want to generate the same amount of traffic on your site.
You can also know the competitor is paying an agency to draw traffic on his site or.
Your competitors might not want you to know how great or how poor their site is performing.
However, web traffic tracking tools reveal everything you want to know. Therefore, you must use such a tool to stay competitive in the business.
Final thoughts
Today, it is not easy to hide web traffic statistics because many cutting-edge tools can be used to reveal the actual data.
It is important for any website to find quick ways of success in order to match the levels with the competitor sites and beat them.
It can be done only when you have web traffic statistics.
Free tools work great and you have got information regarding the most effective website traffic checking and monitoring tools.
It is up to you that you want to use one of those tools or try to access web traffic statistics without using a tool.
The bottom line is that web traffic statistics of your competitor sites will help you in evaluating the performance and worth of your site.
There are also some tools that reveal the best keywords, marketing tactics, and other secrets of the success to aid you in improving your site's performance.
Once you got all these details, you just need a team of talented digital marketers to apply improvised tactics to get an edge over your competitors.
That's what you should do to ensure your site will gain more traffic than your competitors.