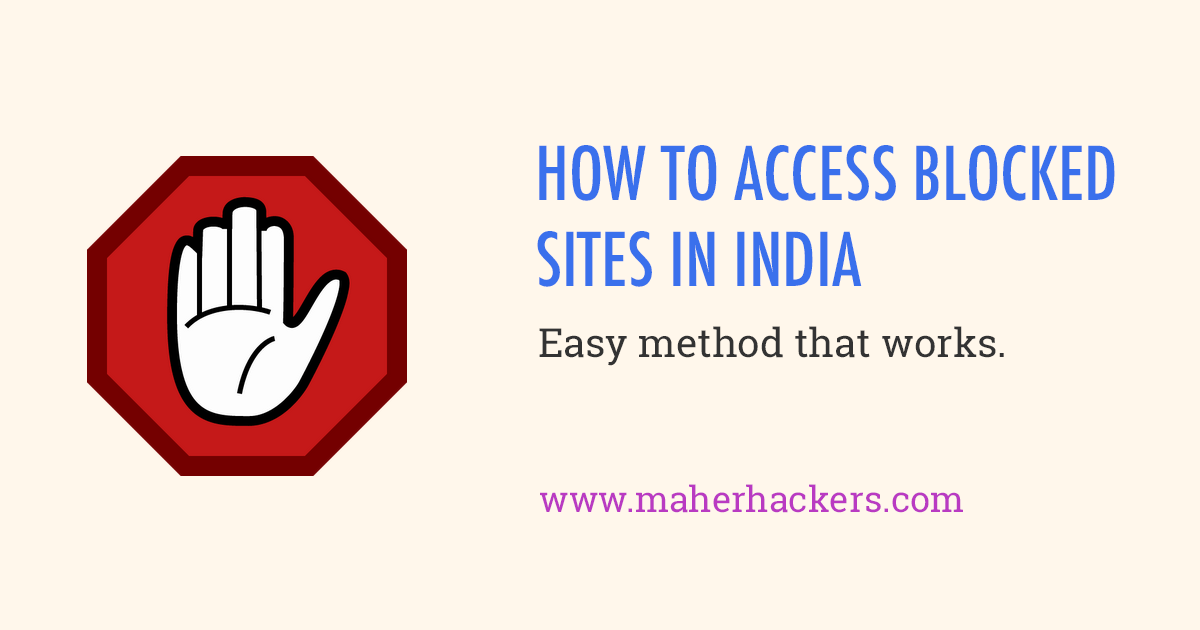 Having trouble opening a website in India because of the government ban? Fortunately, there is an easy way around this.
Government of India has recently banned a lot of websites for various reasons and if you try to visit them, you might get some kind of error, mostly this one:
" Your requested URL has been blocked as per the directions received from Department of Telecommunications, Government of India "
Let's dive into how you can access the blocked sites.
How to Access Blocked Sites in India
There is an easy way to access blocked sites that don't require you to download any software or make any changes to your internet settings.
And another plus point of this method is that it works on any device. You can use this on a computer or your iOS or Android device very easily.
It's the way of changing the website URL from http to https. 
In the website URL, simply change the website URL from http to https and then try. It should load the site.
For example, If you're visiting http://www.youtube.com, try https://www.youtube.com.
Still don't understand? Here are the pictures to help you understand:


Doing this will bypass the error and you'll be able to load the site normally.
Why this Method Works?
This method works because when banning the sites, the government usually uses http URL to block the sites and http and https are treated as different URLs. So https URL is not blocked by the government.
That's why using this method will allow you to access blocked sites without the need of any additional software or a VPN.
Also read:
Did this Method Work for You?
With the above-mentioned method, you can unblock and visit any website very easily. This usually works for most of the sites and ISPs.
Did this method work for you or do you have any other method to open blocked sites in India? Let us know in the comments.