Sharing your website's content on Social Media is one of the most important things to get traffic to your site and improve SEO. But your site won't get much attention if you're the only one sharing it.
You need to make your website visitors share your content on their social profiles.
How do you do that? One of the ways is by showing social media sharing buttons on your posts. There are more than 100 plugins you could use to have social sharing buttons appear on your posts, but the buttons should look good and complement your website's design. That increases shareability by 1000%!
So how do you do that? By using one of the best social sharing plugins available for WordPress.
It's no easy task to find the best social sharing plugins for WordPress. Here's what the social sharing plugins should offer:
Clean code and fast loading
Elegant and Professional look
SEO friendly code
Option to add the sharing buttons in various places (like above/below post content, floating buttons, etc.)
After some research and testings, Here are the best social sharing plugins for WordPress we found: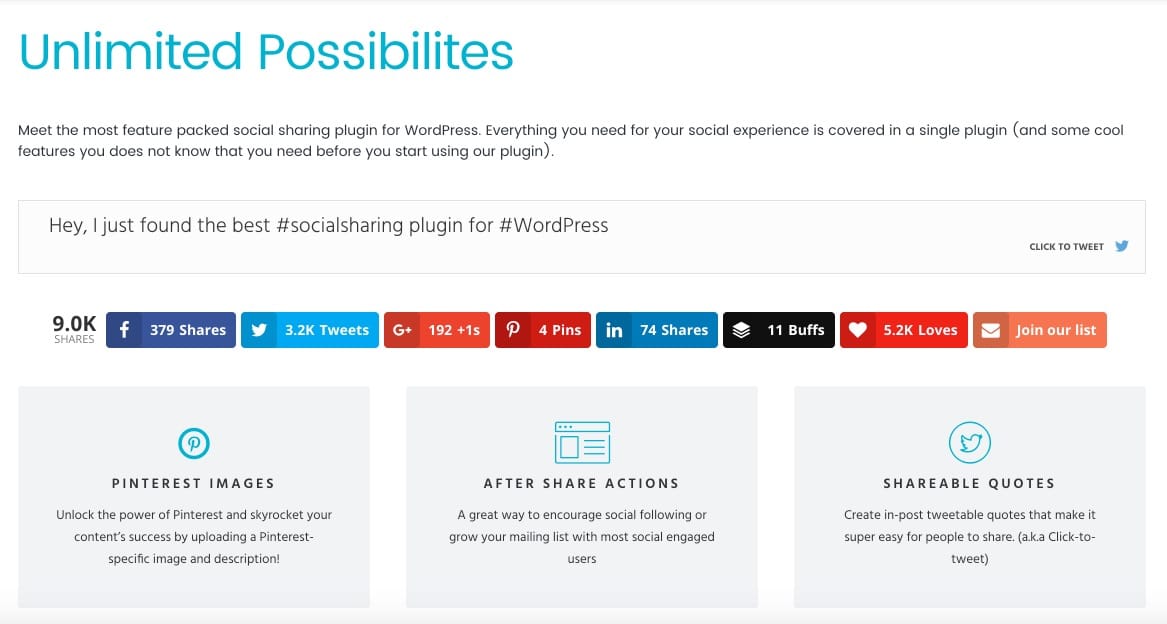 Easy Social Share Buttons (ESSB) from Codecanyon is my favorite go-to plugin for WordPress. It's fully customizable, offers tons of features, and it doesn't put much load on your site as well.
It's a complete package and there are dozens of options to change social media buttons look. So you can choose the one you like or the one which suits your website's design. We love ESSB so much, In fact, We are using it on most of our sites.
Here are some of the best features of ESSB:
50+ social networks and buttons
52 beautiful templates for social sharing
27+ automatic display positions
30+ eye-catching animations and customizations
Followers counter, social analytics, and opt-in booster
After share actions, social share optimizations
And that's not all! ESSB offers every feature you'll need for social sharing on your website. Check out the plugin here.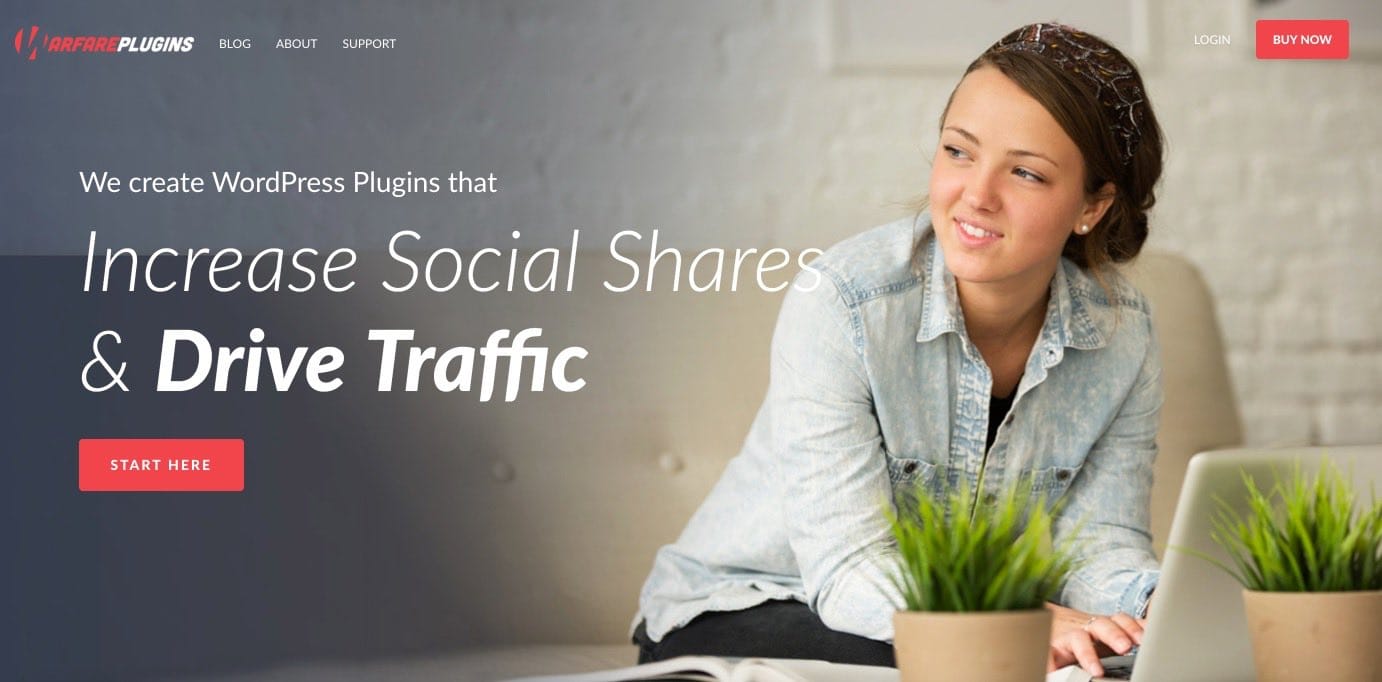 Social Warfare is one of the plugins used by many brands and known websites. Social Warfare is a simple yet elegant solution to social sharing on your website. It offers a wide range of features and many design options to choose from. It'll increase social sharing on your site instantly.
Social Warfare Features:
Most attractive sharing buttons
Lightning-fast performance
Customize the look with over 5000 style combinations
Upload Pinterest specific images in the post editor
Customize tweets, twitter cards, click-to-tweet
Responsive design
With Social Warfare, you just have to install the plugin, do the customizations and it'll take care of the rest. The elegant and professional-looking social share buttons will give a professional feel to your website.
Also read:

ElegantThemes is known for providing some of the premium and elegant WordPress themes and Plugins. Anyone who is looking for a theme or plugin which takes care of everything, should visit ElegantThemes and check out their range of products.
Now onto the Monarch Social Sharing Plugin from ElegantThemes.
Monarch comes with many different styles and placing options. You can add them before post, after post, as floating icons, as a fly-in, as a pop-up and so many other placement options.
Monarch Features:
Optimized buttons, So less load on your server
Many options to customize the look
Many placement options
Very easy to setup and use
Add buttons to images & videos
The only downside is, you can't purchase just the Monarch plugin from ElegantThemes, you have to subscribe to their plan which offers unlimited access to all themes and plugins they have.
So in a way, it's an upside rather than a downside. Because with only one payment, you get complete access to all themes and plugins that you can use anywhere without having to invest in different items individually.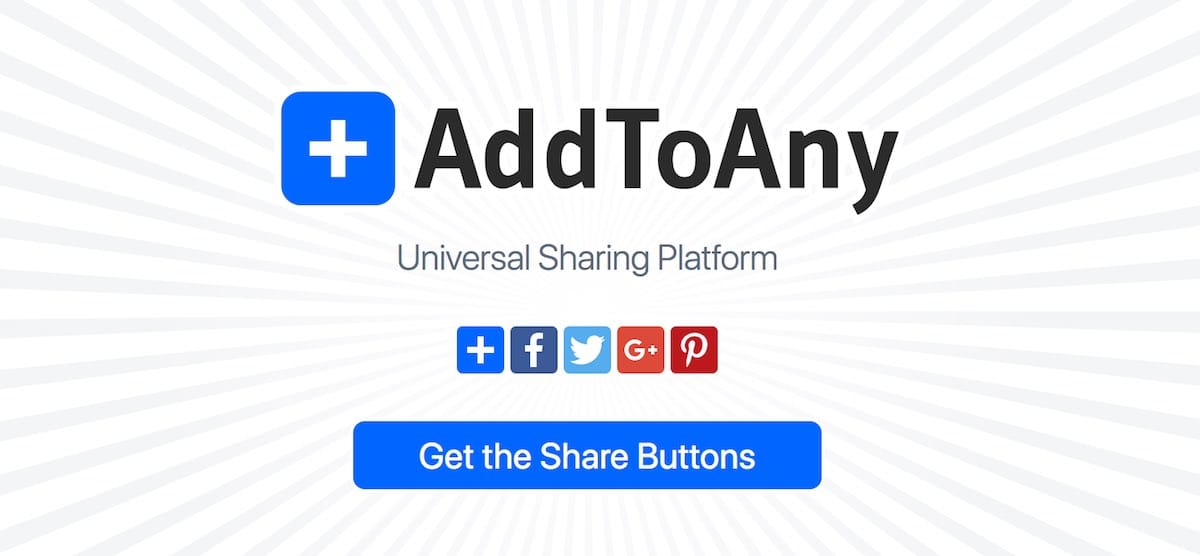 AddToAny social sharing plugin is a simple social sharing plugin that provides some very good functionalities for free.
It comes with well-designed icons and placement options + buttons of more than 100 social networks.
AddToAny Features:
Comes with different placement styles
Floating social buttons
Official Facebook like tweeter tweet, etc. buttons.
Email sharing options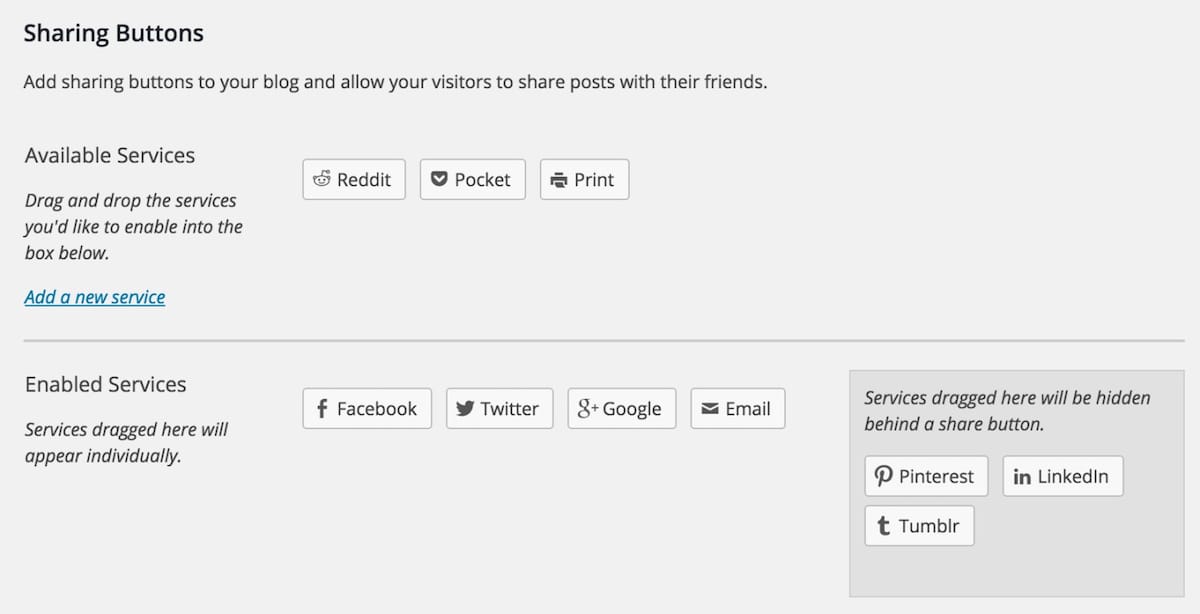 Jetpack is one of the most popular plugins for WordPress and it well deserves to be. Most of the people who use WordPress also use Jetpack. And the good news is, Jetpack also provides social sharing buttons for WordPress.
So you don't have to use any separate plugin to add social sharing buttons to your WordPress site.
Jetpack provides a very simple and lightweight sharing buttons.

Sassy Social Share is a well-optimized sharing plugin with many customization options. And it runs completely from your WordPress site and you don't need to use any APIs or register anywhere to get them working.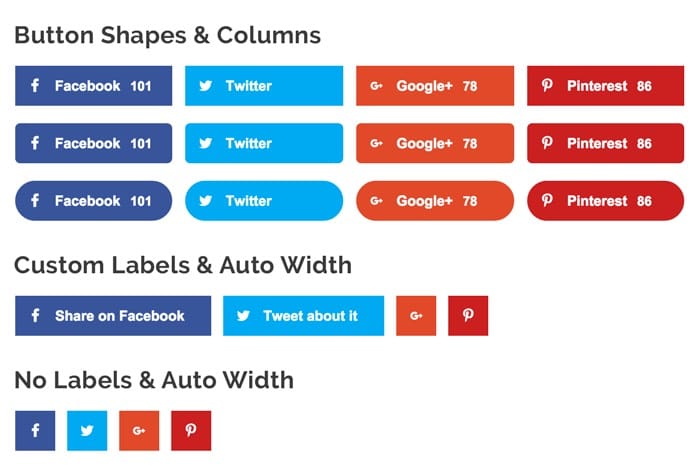 As weird as that name is, This is one of the most simple plugins we came upon.
Like many other plugins on this page, Social Pug comes with many customization options and lightweight features.
But they look really neat and complements your website design very efficiently. So if you're looking for a free plugin, do check it out.
So that's it. Do let us know in comments about your preferences!