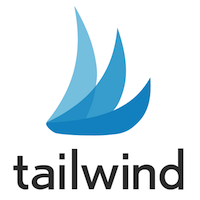 Visuals are the best way to market your product or brand in this day and age.
This is why social media platforms such as Instagram and Pinterest are becoming popular as a means of marketing and promotion.
A key requirement in maintaining such a social media account is the ability to post regularly in order to maintain steady incoming traffic.
Tailwind is a tool that makes posting to and getting traffic on these platforms incredibly easier.
In the past, you would be expected to spend time every day, saving pins on Pinterest or selecting images to post on Instagram. Tailwind now takes that responsibility out of your hand.
Tailwind is basically a tool that allows you to schedule posts for specific dates and at specific times.
This means that you do not have to take out time every day to pin images on Pinterest or to post pictures on Instagram. Instead, you can simply take out time once to schedule many posts and pins ahead of time.
But that is not all that Tailwind offers. Along with its basic purpose, it also offers you analytical feedback based on the data generated by your content and your followers.
You also get Tailwind Tribes, which allows you access to a greater variety of high-quality content that is related to your brand.
These beneficial features are examined in depth below.
Recommended Reading: 
Tailwind Features: How Tailwind can help you?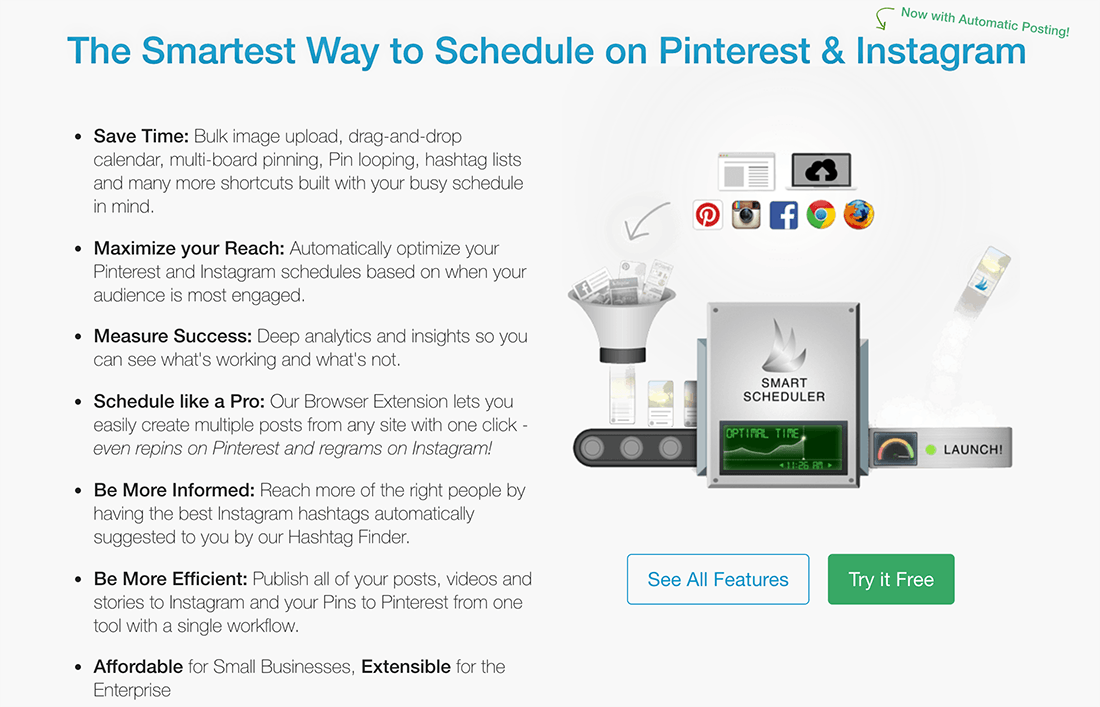 Saves Time
Tailwind is very helpful and easy to use if you're actively using Pinterest or Instagram to promote your brand.
Instead of having to post regularly by taking out time every day to find and post images that are relevant to your brand, Tailwind lets you schedule your posts ahead of time.
This means that you can collect all the images you want to post and decide exactly when you want them to be posted.
Tailwind will do the rest for you!
Tailwind's web browser extension allows you to save content directly from the page you are viewing so that it can be automatically added to your list for review.
You can then go through your collection and decide which images you want to post.
What's even better is that you no longer have to remember what images you want to post and when if you are trying to create a consistent presence on these social media platforms.
Having the option to save an image and decide if it's worth posting later means you can avoid posting content immediately just because you might forget later.
Thus, you can avoid accidentally posting pictures that are not relevant to your brand or particularly effective. You will have time to strategize and carefully think before you go ahead with making the post.
Moreover, it saves you immense time.
For instance, if you find a picture on a site related to your brand and you wanted to pin it on your Pinterest, there could be many boards that you think that pin would be suitable for. This means you would have to individually open each board on Pinterest, add the link in each one, and pin the image.
With Tailwind, you can use the browser extension to add the image to your collection and decide which boards you would like to pin the image to and at exactly what time.
The saved time and increased ease in managing your accounts are not the only reasons you should consider using Tailwind. The efficiency of the tool also has to be taken into consideration.
Tailwind provides you with a visual aid as you're working on the tool, meaning that it is easy to use while being very effective. The schedule planner gives you recommended timing and dates that have proven to be effective for attracting traffic to your site, but you are free to use any timeslot you prefer.
The website will also lock the timing for the post you have chosen so that you don't accidentally move it around; though, schedules can be easily unlocked and moved around if the need arises.
There are many other benefits of Tailwind that increase efficiency such as:
Calendar View: This view shows you the images that will be posted on specific days and exactly which account or board the images will be posted in.
Multi-Platform Compatibility: It is made to work specifically with Instagram and Pinterest, so it integrates seamlessly with their systems.
Reliability: In order to keep up a consistent posting feed, you no longer have to actually be present to oversee the posts as the smart scheduler is reliable.
Data Analytics
If the perk of being able to easily schedule posts ahead of time isn't enough, Tailwind also offers additional analytics.
It collects data based on the reactions on your posts or pins and analyzes the information to come up with trends that can help you in the future to increase traffic to your site.
There are multiple levels on which the analytics takes place:
The success of Individual Pins
The pin inspector shows you exactly how many clicks a specific pin on Pinterest received.
You can use this feedback to tailor the kind of pins you use in the future to pave your way to social media success.
The same is true for posts on Instagram.
Board Insights
These analytics tell you the success of a given board on Pinterest. Some boards have more followers than others and fare better with your target audience.
These insights will tell you specifically which boards on Pinterest are doing better so that you can focus on pinning links to the more successful boards and making them even more effective.
Overall, the insights and trends allow you to save time in data analysis.
You will be told the exact route to take that will be successful for your boards on Pinterest or your Instagram account.
Also read:
Tailwind Tribes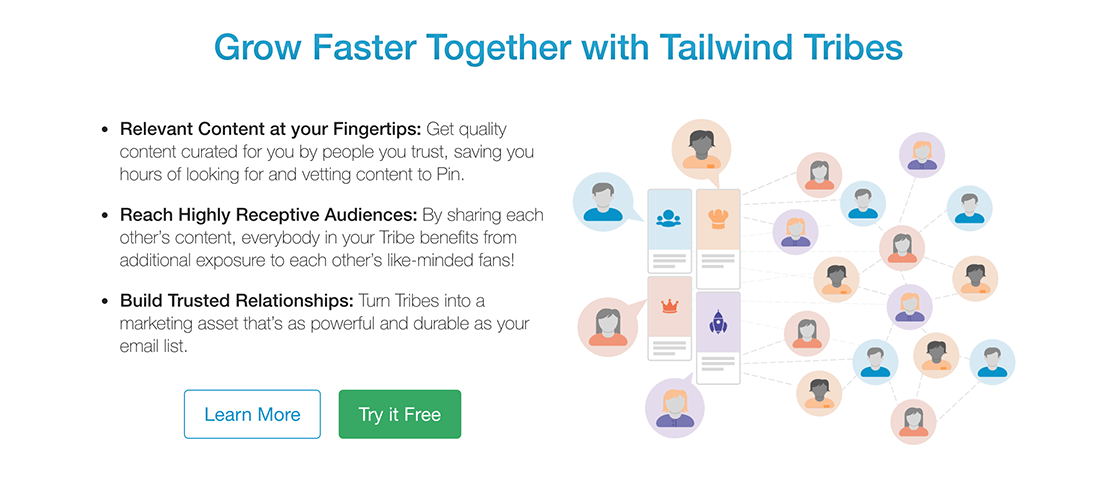 An additional feature of Tailwind is that of Tribes. Tribes consist of community groups where creators who use Tailwind can collaborate.
Different Tribes are relevant for different keywords and subjects, so you can search for the ones that are most relevant to your brand or page and find a Tribe that matches your needs.
Alternatively, you can create a Tribe of your own and wait for others to join.
The basic purpose of a Tribe is to easily connect with people who have similar goals and to learn from each other. This makes Tribes a great place for you to find high-quality content by other creators who allow you to use their work and both parties can gain from the exchange.
Using Tribes reduces the time you have to spend looking for content for your boards or account as you will have a steady flow of reliable content.
If you are on the creating end, you can promote your content on Tribes and other people sharing it on their accounts will also generate traffic for your page.
This added feeling of a community gives you additional help in your social media journey and generally makes the process easier for all parties involved.
Tribes also come with their own analytics as you can see how well your Tribe is doing, which gives you an idea about how good the content being generated by the Tribe is.
The collective effort of a Tribe makes the process of learning and improving your social media presence significantly easier.
Specifications
Comes with a web browser extension for easy saving
Calendar view for easy planning
Simple but effective interface
Smart schedule recommendations for ideal times to post
Built-in analytics to assess the success of accounts and specific images
Tailwind Tribes for access to high-quality images
Compatible with both Pinterest and Instagram
Affordable pricing with yearly discount packages
Conclusion
As a whole, Tailwind is a great service for people who are actively running Pinterest boards or Instagram accounts and want to make their work easier and smoother.
It gives you the ability to schedule your posts, improves your traffic inflow, provides access to analytics on how to improve your promotions and engagement, and offers access to high-quality content.
Consistency is a big factor in social media promotions, and Tailwind can really help you achieve that.
You can easily make consistent posts on your social media accounts without you actually having to be consistent in your input.
Many people use Tailwind because of how easier it makes managing Pinterest and Instagram, but some do think that paying for a service such as this is not smart.
In reality, having Tailwind is like having a virtual assistant willing to work for you when you are not available while coming up with smart solutions to your problems and recommendations on how to improve your Pinterest boards and Instagram accounts.
The best part about it is that it is a lot more affordable than hiring a person would be.
Hence, if you want to take your visual social media accounts to the next level, Tailwind is perfect for you.